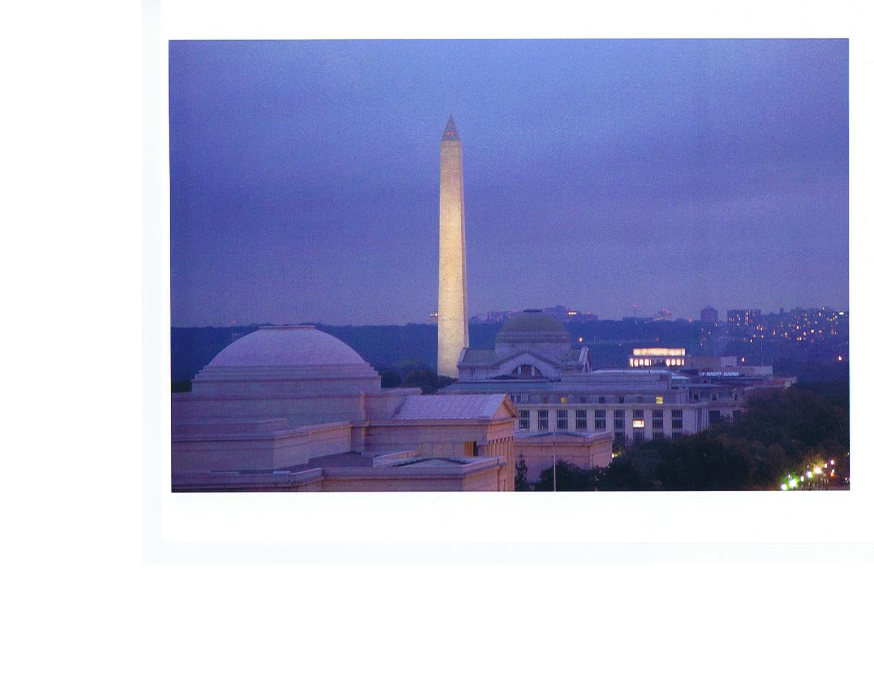 Located, since 1989, in the heart of the bustling Logan Circle Neighborhood, Arcadia Design has been consistently providing thoughtful solutions for 30 years. Arcadia can deliver the highest caliber of design and we offer a unique outlook with creative solutions.
We specialize in providing developer clients with creative and efficient solutions to complicated multi-unit urban infill projects. Our extensive experience interfacing with the Historic Preservation Review Board, Commission of Fine Arts and Board of Zoning Adjustment enable us to offer essential advice on matters of use and overall design programs.
We also have extensive experience designing single family homes both here in the DC metropolitan area and in Rehoboth Beach DE, and are always available to tackle even smaller residential projects.
While we are happy to assemble a full service team to suit your needs including mechanical/structural engineers and other certified professionals, Arcadia Design provides only preliminary design consulting.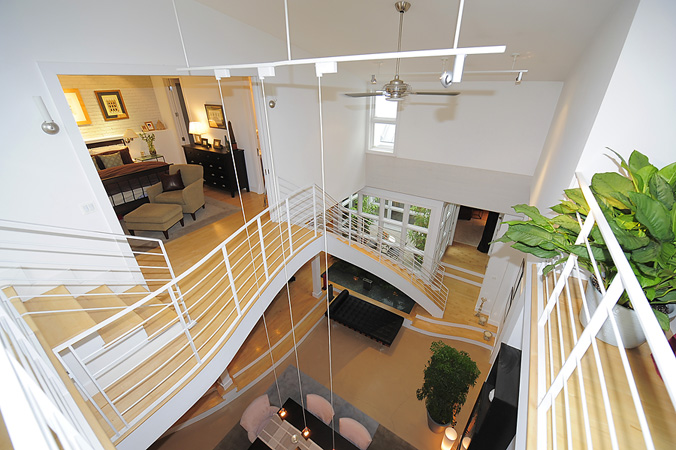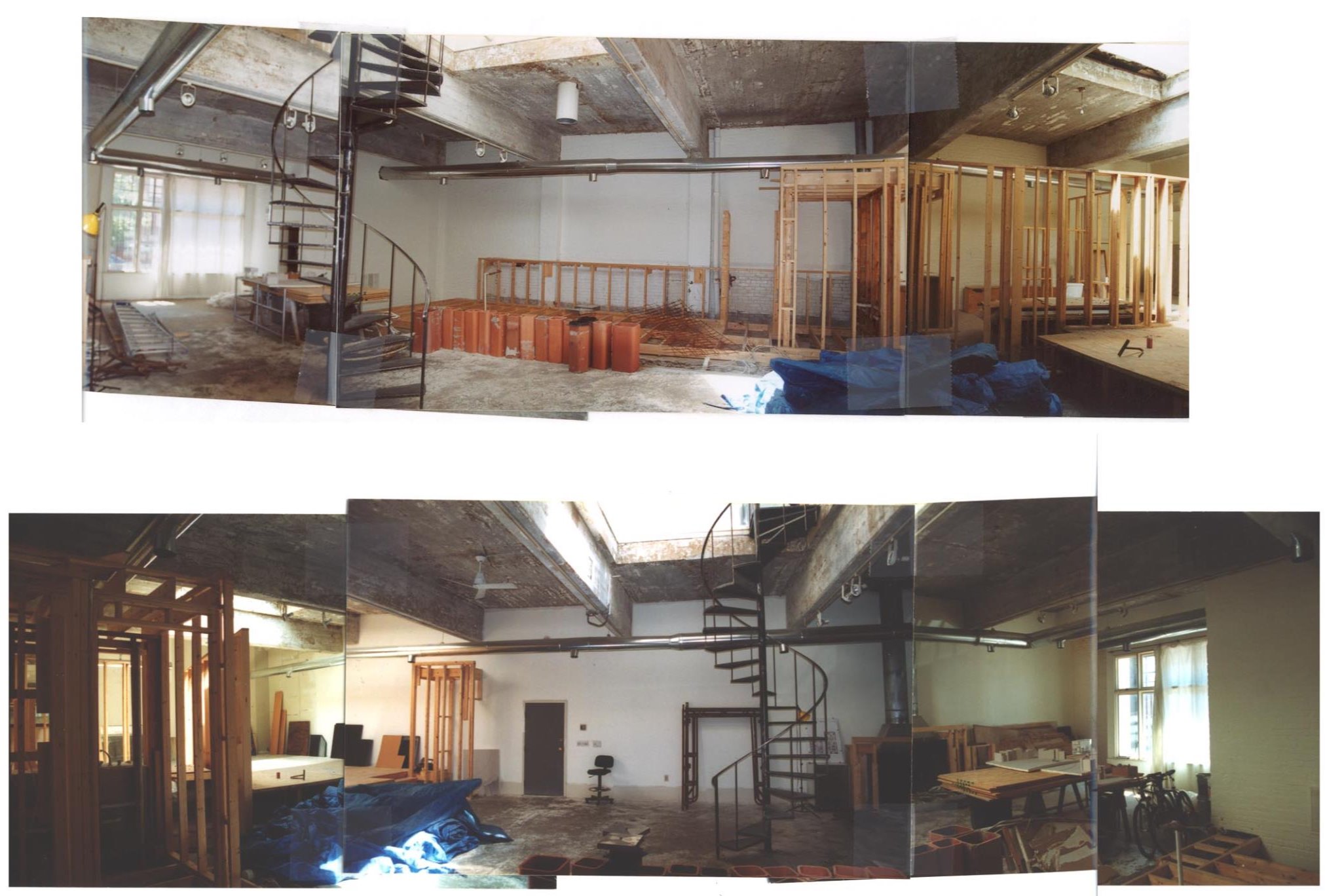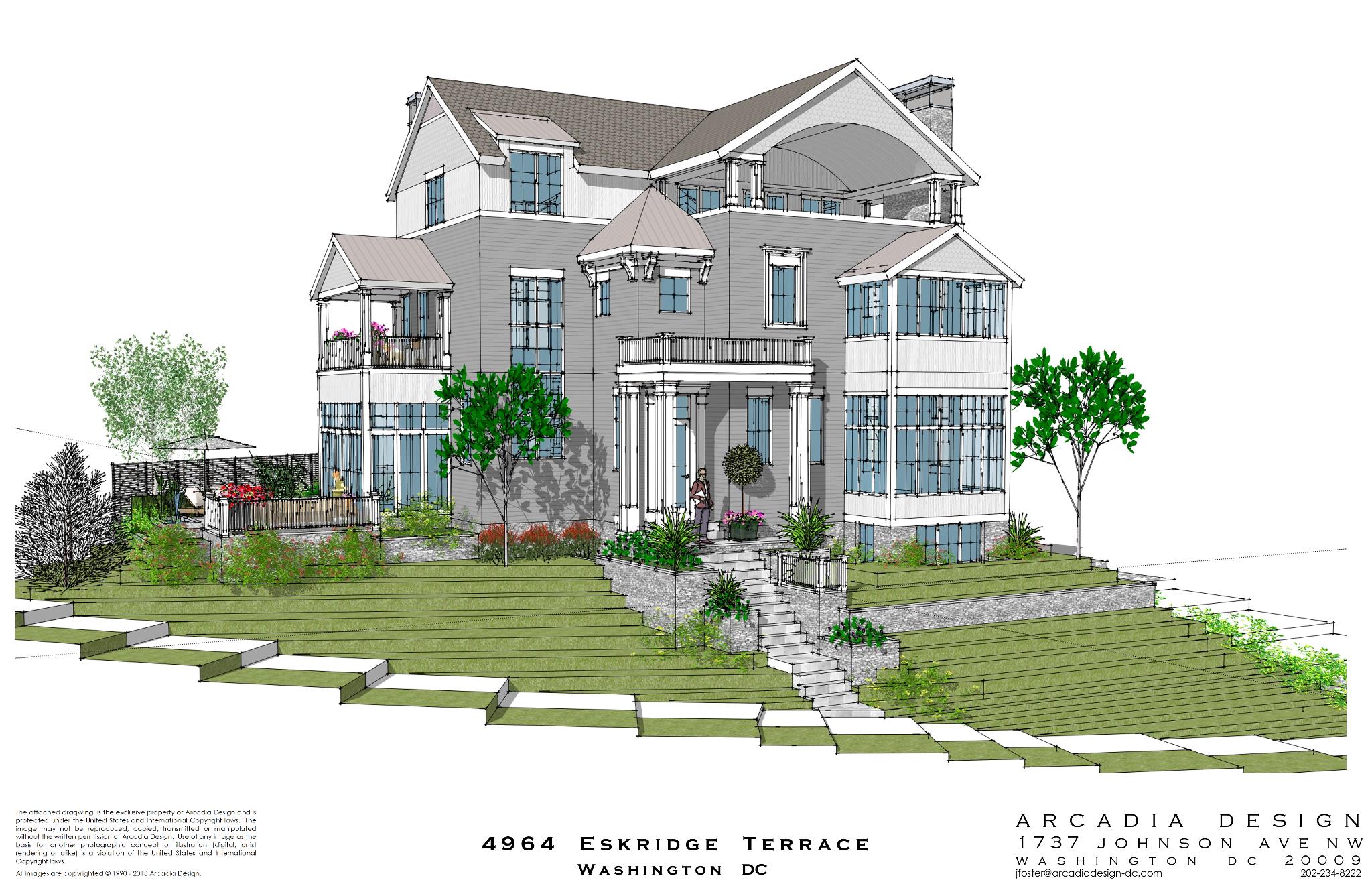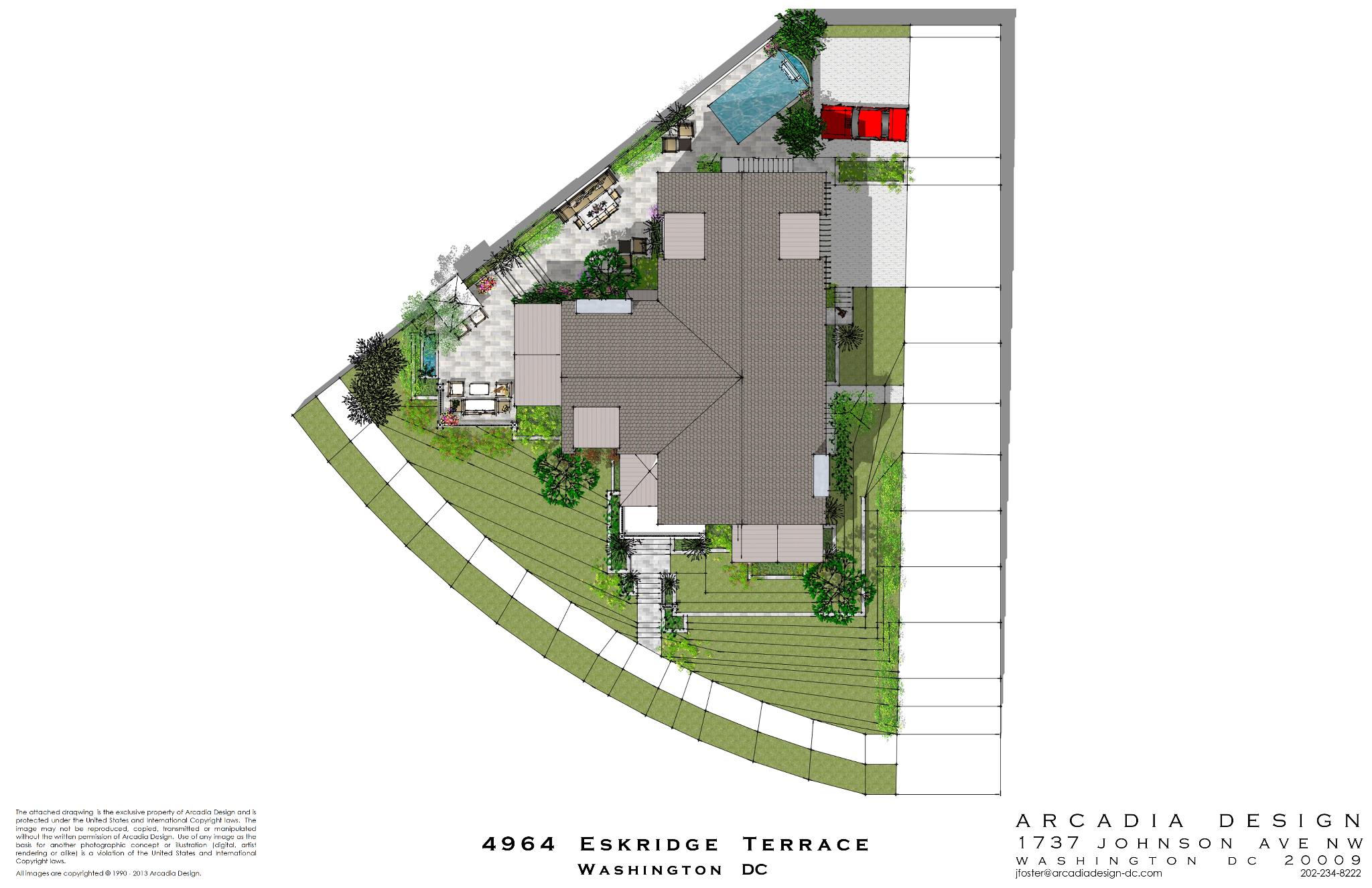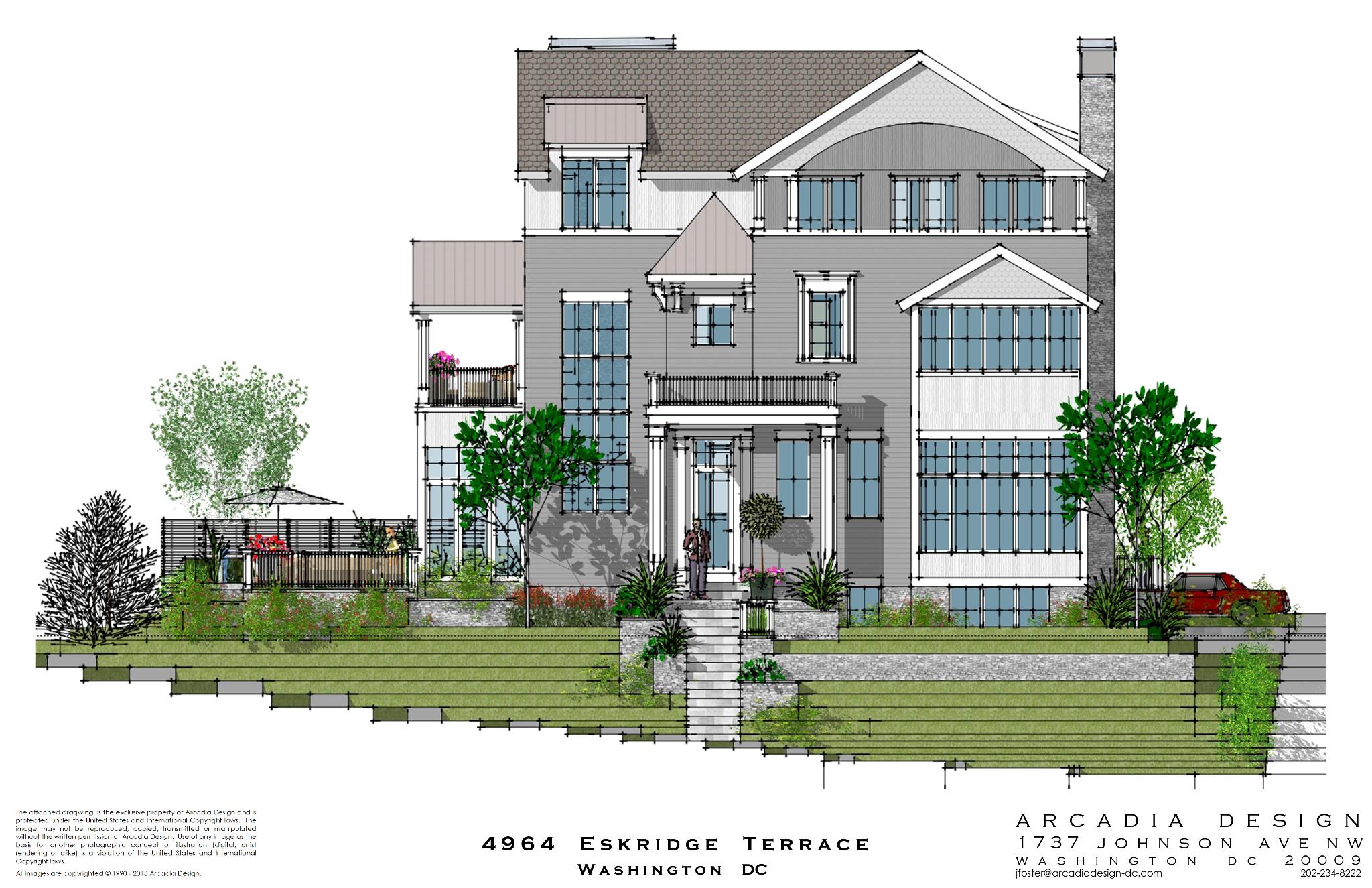 625 Park Road
New 40 unit Apartment building consisting of the renovation of a Landmark Church and construction of significant additions which required extensive review by Historic Preservation Review Board, Board of Zoning and local Advisory Neighborhood Commission.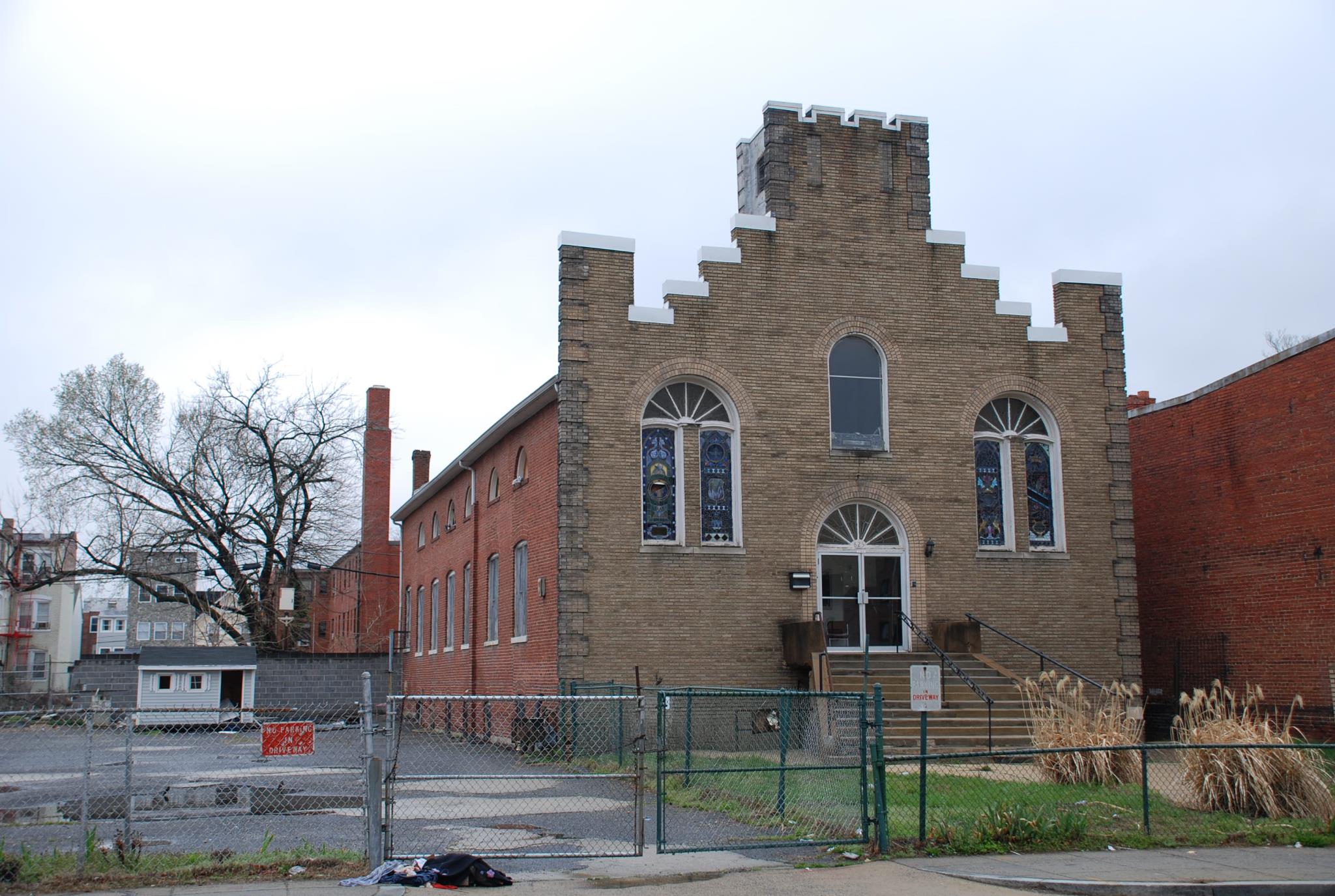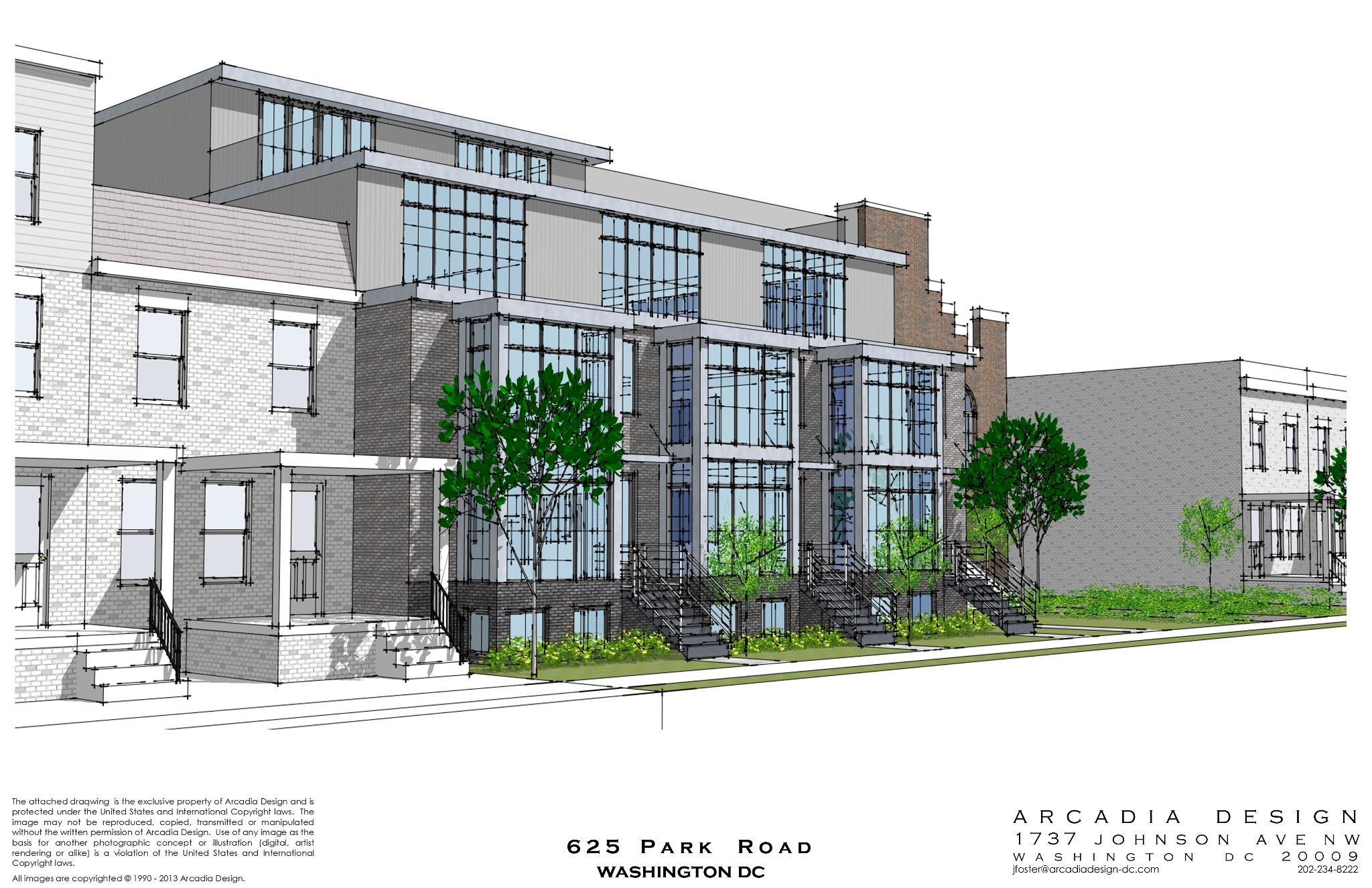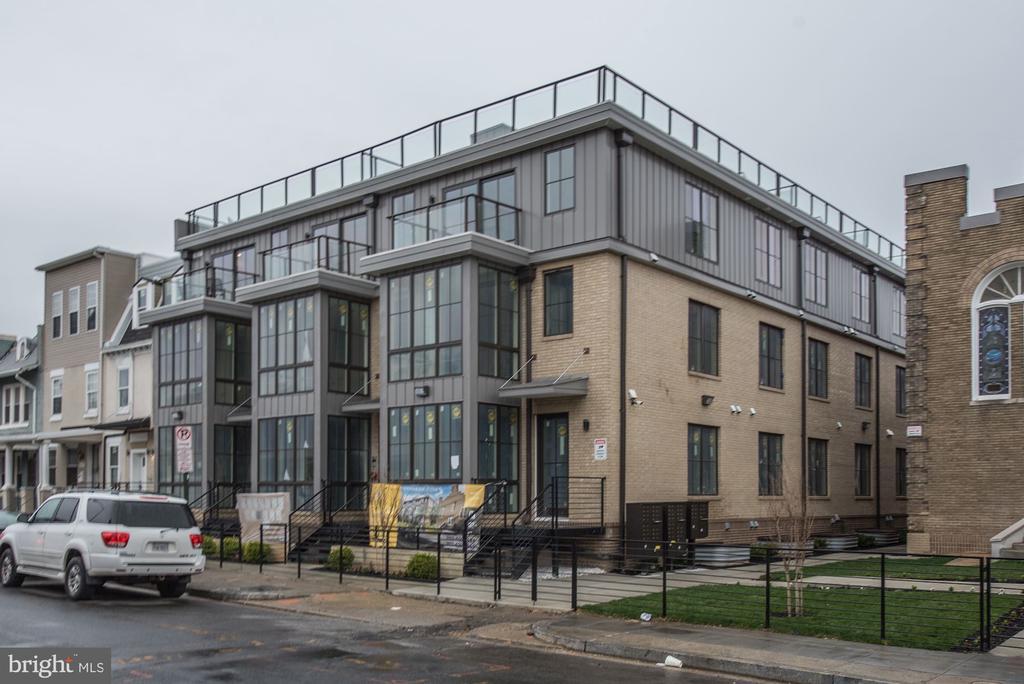 H I L L T O P - 7 5 2 9 1 6 T H S T R E E T N W
The complete gut renovation of a 1920 center hall colonial in uupper NW DC. The existing property had not been maintained, and was severely deteriorated. The client, a young couple having moved from a penthouse in Logan Circle desired a very modern update. The original goal, to add a swimming pool and expand the carriage house, was aborted when they were transferred West. However the improvements to the existing residence were completed. We gutted the interior to the bones and essentially installed a modern loft into the shell of the existing masonry walls. Minor rear additions expanded the new rooms with glazed walls facing the rear yard. Arcadia designed the renovation, selected all interior finishes and managed construction.
dropbox link containing extensive images of the entire process:
https://www.dropbox.com/sh/vxkvmh0f0iro45m/AACs4UpMaXnY6X7BYvcqTorua?dl=0

hometour:
http://tour.homevisit.com/mls/76232/7529-16TH-ST-NW-WASHINGTON-DC-20012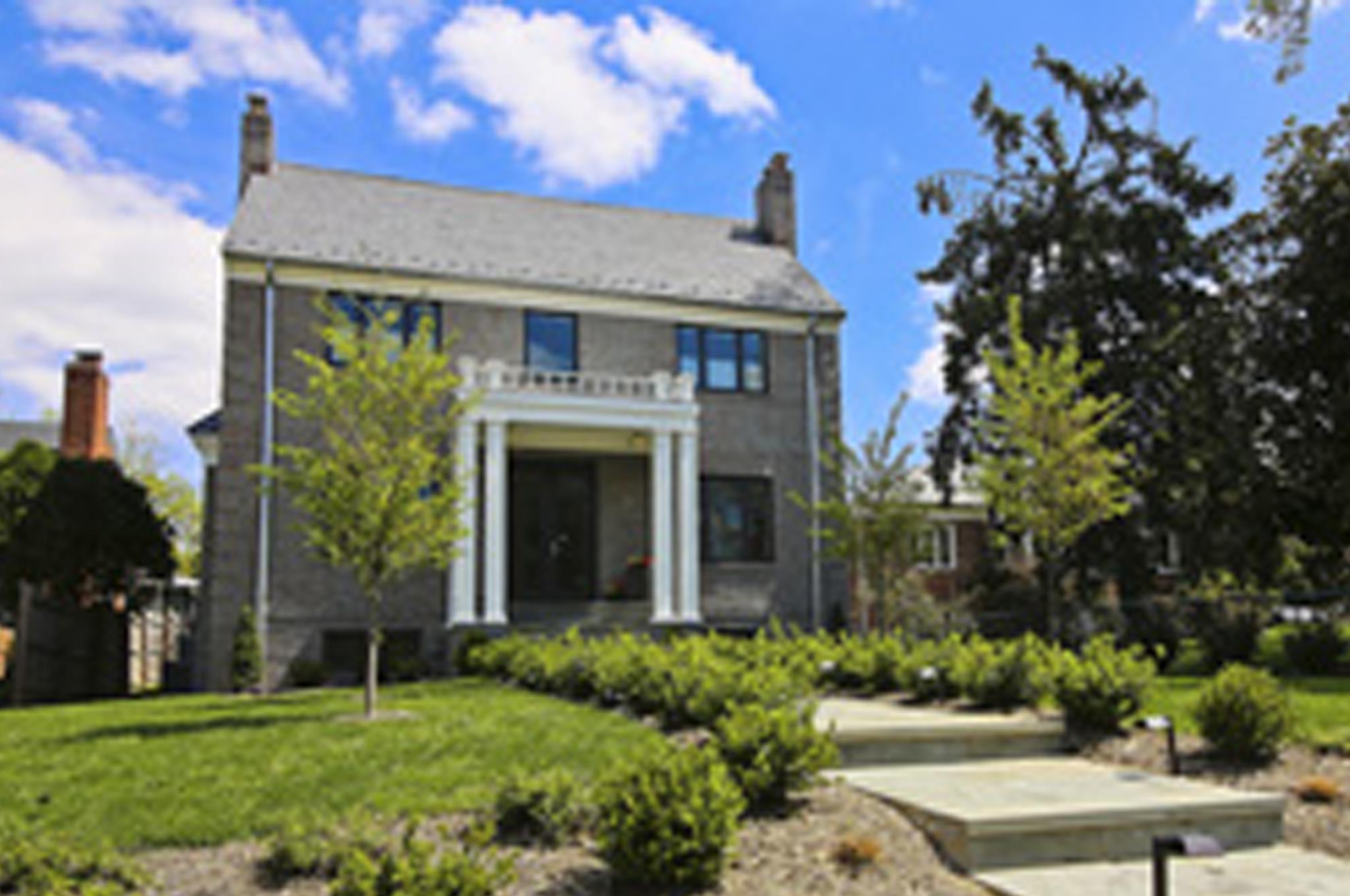 2 3 W A D E S C O U R T

R E H O B O T H B E A C H D E
We purchased several lots in the then new development of Canal Corkran, then designed and built speculative houses for sale. the particular parcel was sandwiched in between lots and either side with a parking area and townhouses to the rear. There was no view from the property. So we turned the property inward, and wrapped the house around an interior courtyard containing a swimming pool. The detached garage contains a separate sleeping quarters above.
Website: https://www.vrbo.com/234706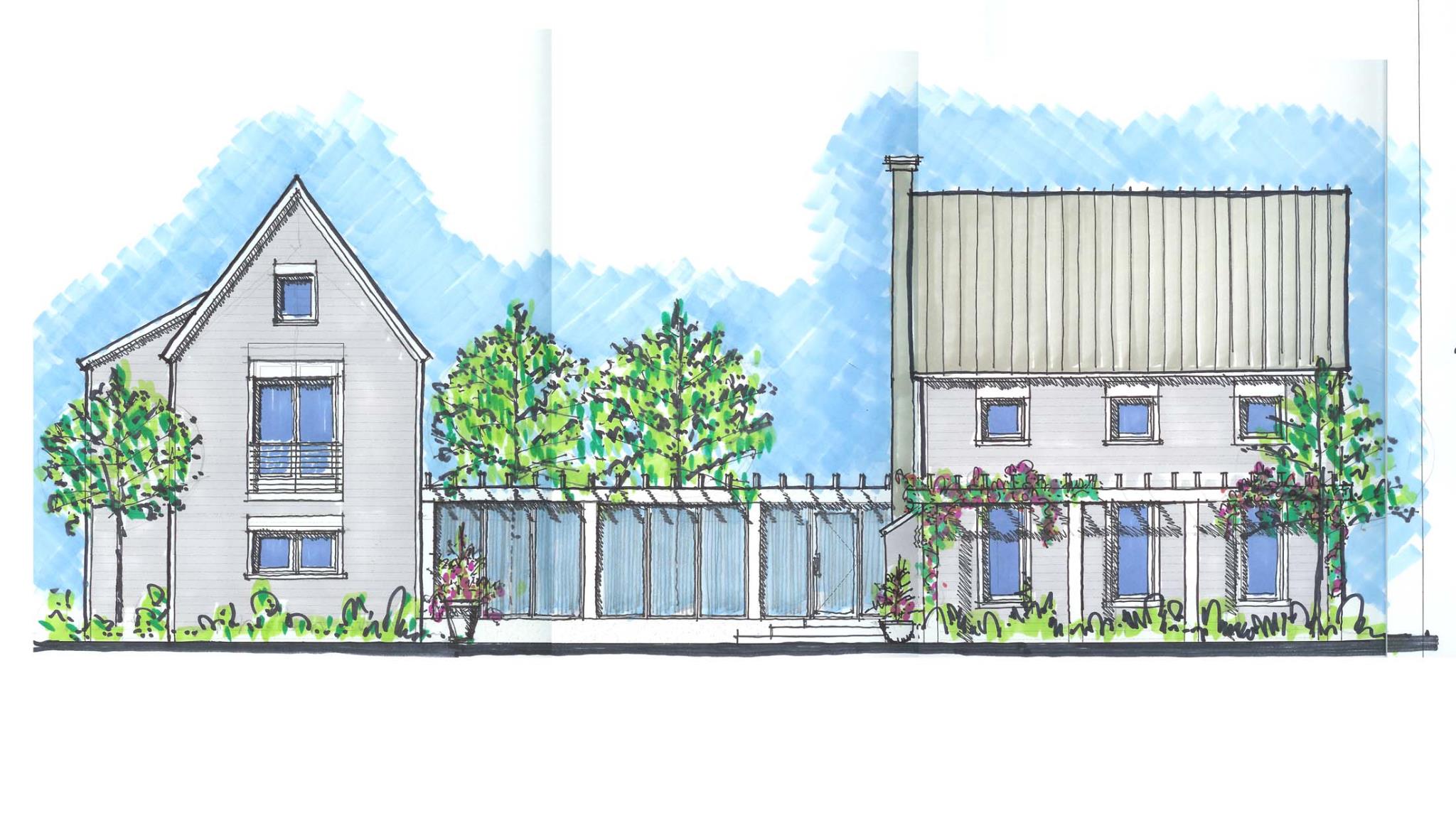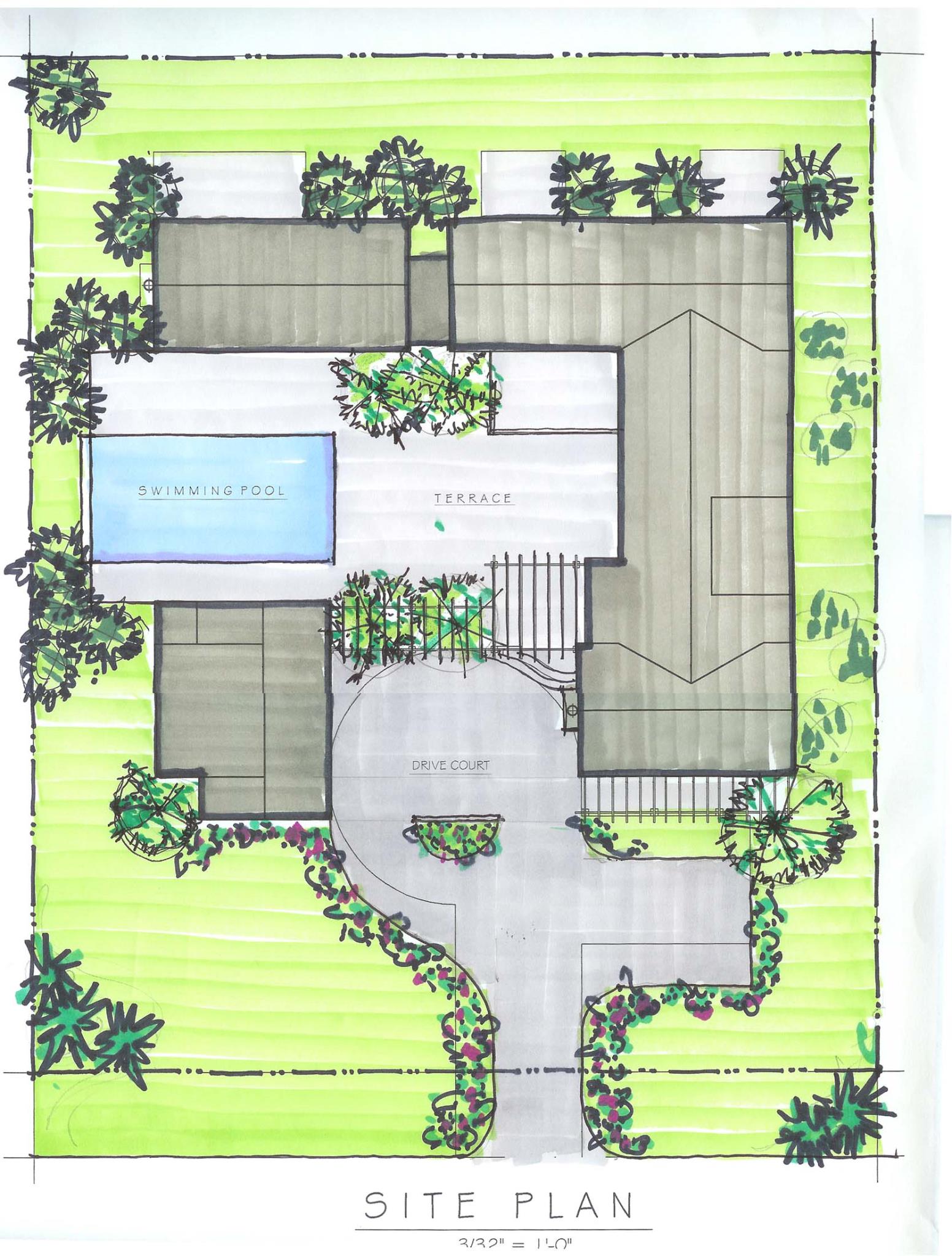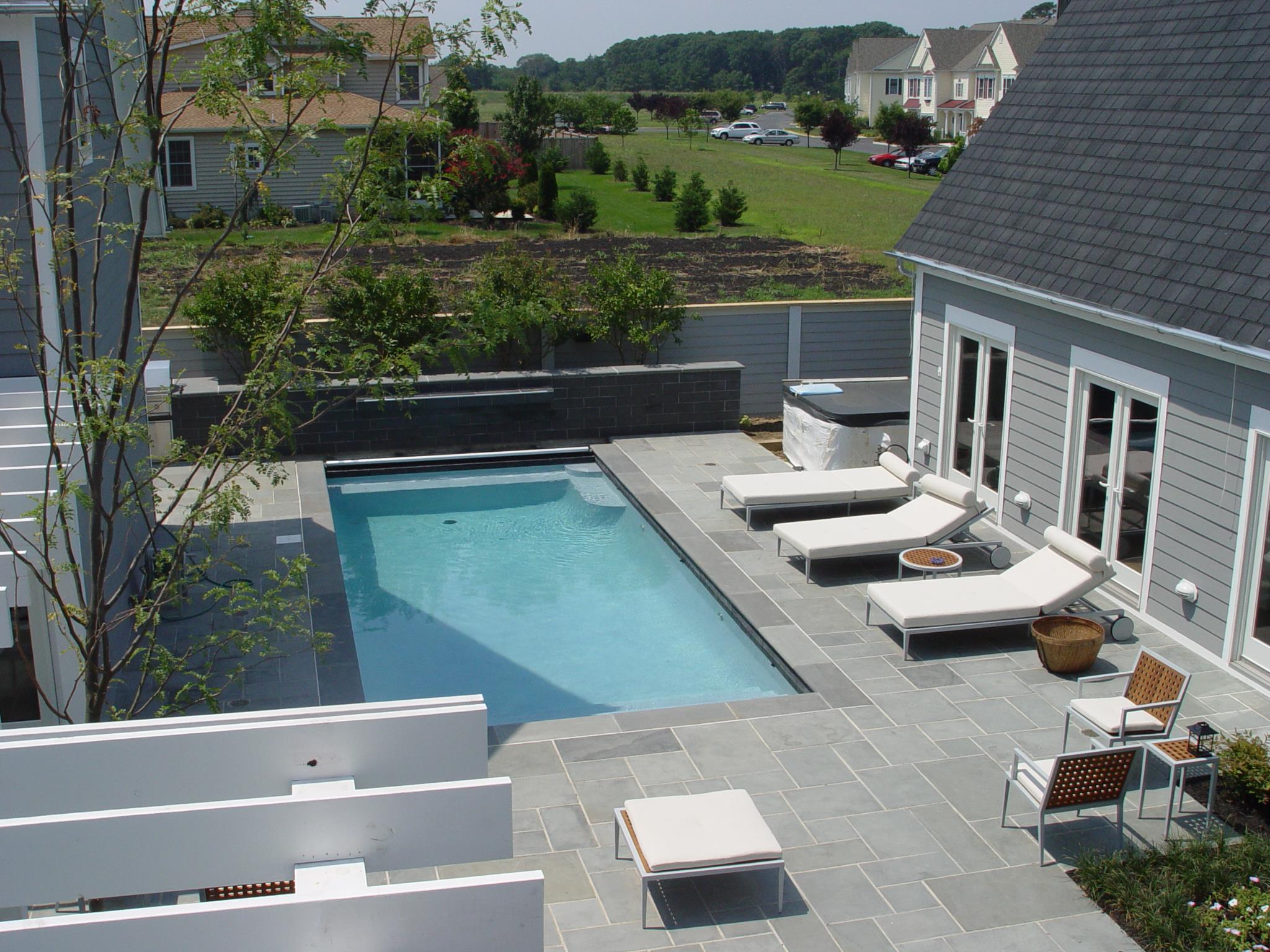 1 W A D E S C O U R T
R E H O B O T H B E A C H D E
The first house built in Canal Corkran, this lot is the opposite of 23 Wade, being located on the end of the street backing up to a large field with a large pond. We dcided here to take the opposite approach and open the house to the land by using wings. the detached garage is on an angle which matches the property line. The concept here was to imply a compound. Each wing has distinct uses and the house is very open to the landscape with substantial walls of glass.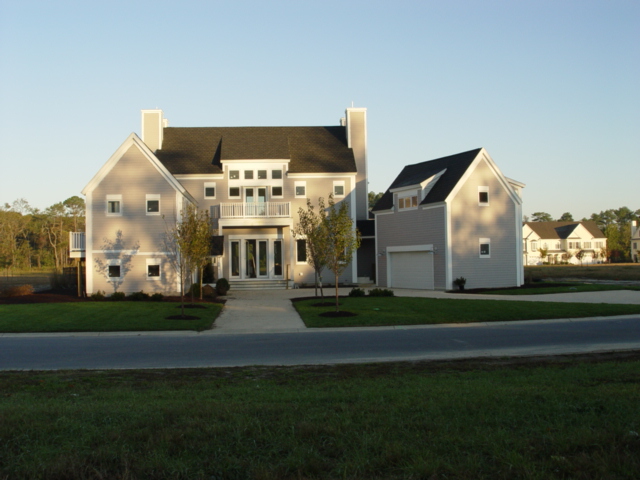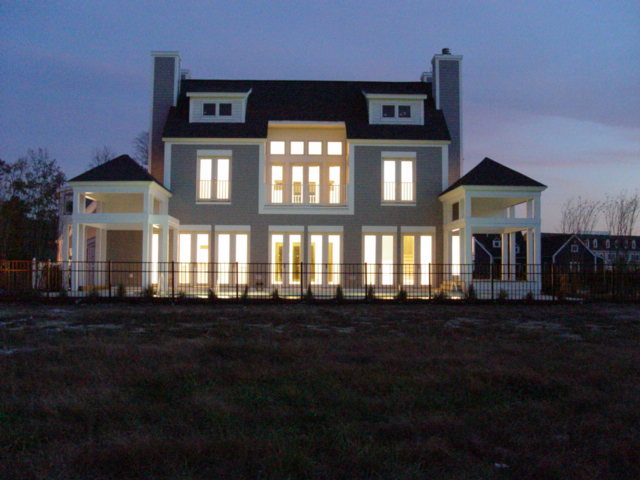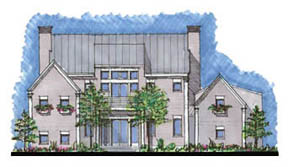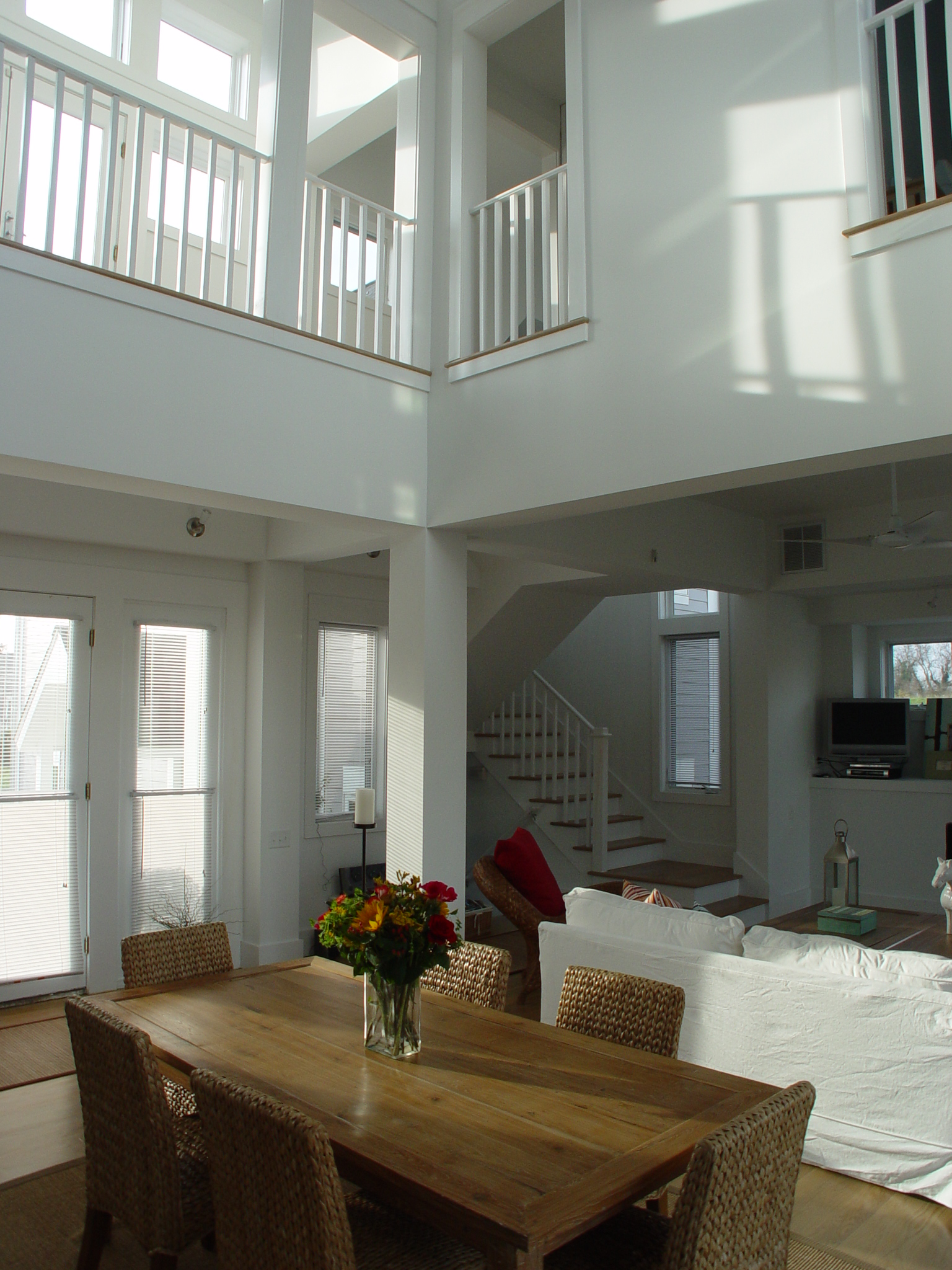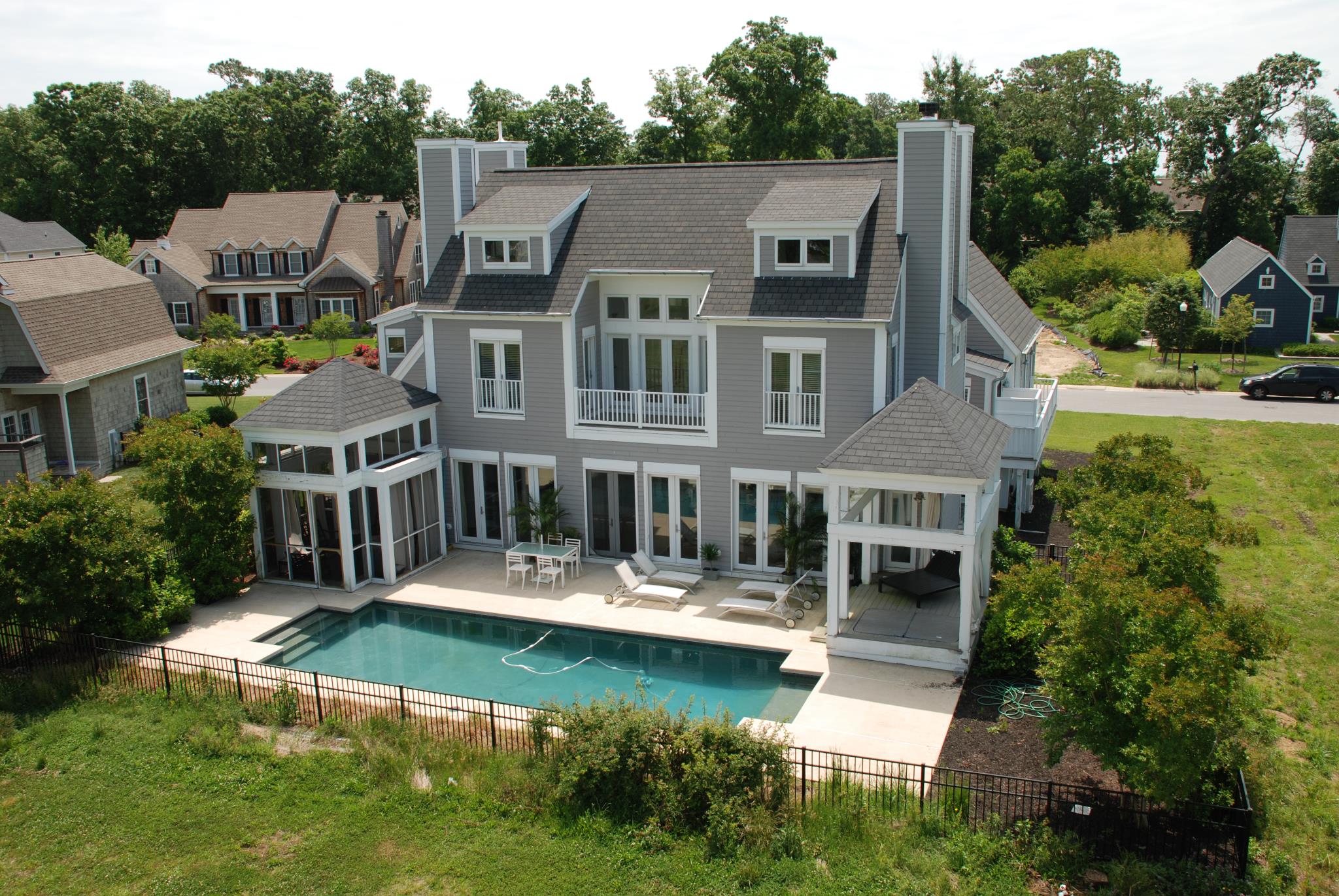 1310/1312/1314 Vermont Avenue
This Project comprises the restoration of 2 important historic properties on each side of a long vacant lot on Vermont Ave, just north of Thomas Circle. The Project entails 16 dwelling units contained within the historic buildings and a new in-fill rowhouse on the vacant lot. The program included substantial rear additions and incorporates the entire site into a single entity while maintaining both the front and rear original facades. The project is partially complete.
HomeVisit: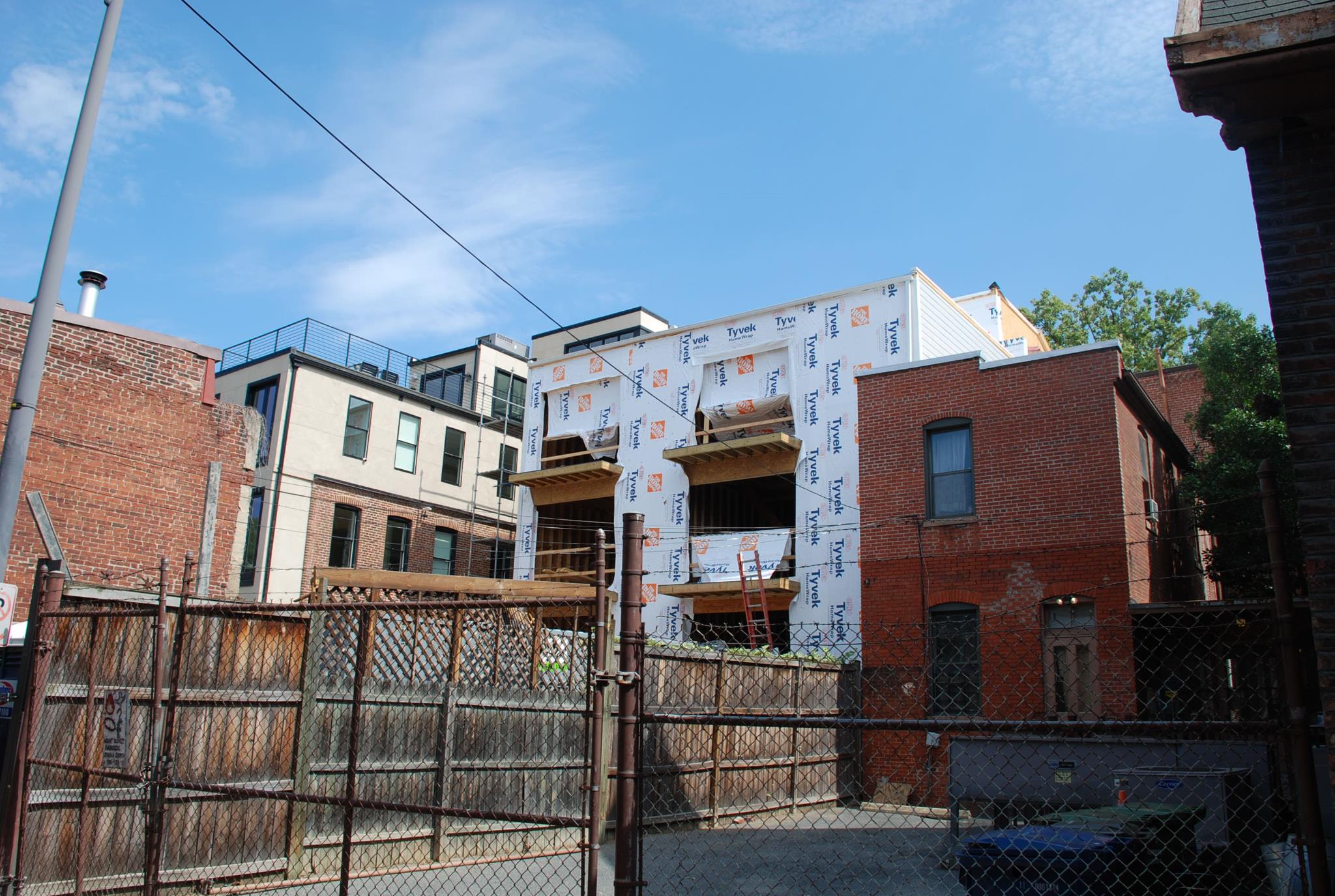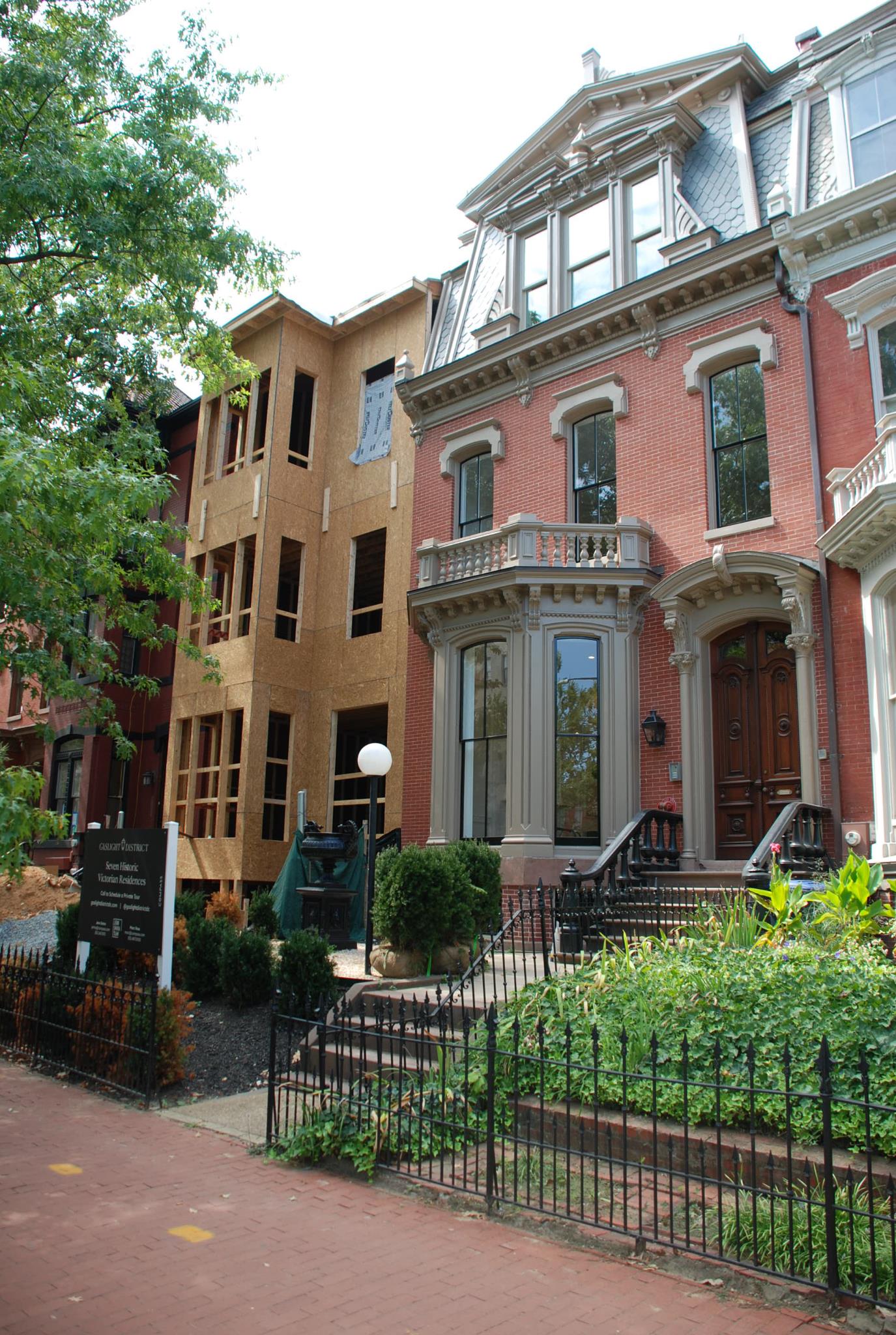 9 4 0 P S t r e e t
This existing 3 story historic row house in Shaw is being converted into two 2-story dwelling units. The unique aspect of this project is that we designed the units so that each has a separately accessed "lock-off" suite. We located living areas at the rear in order to provide expansive walls of glass. We are removing the formstone from the front façade and completing a thorough restoration of the masonry.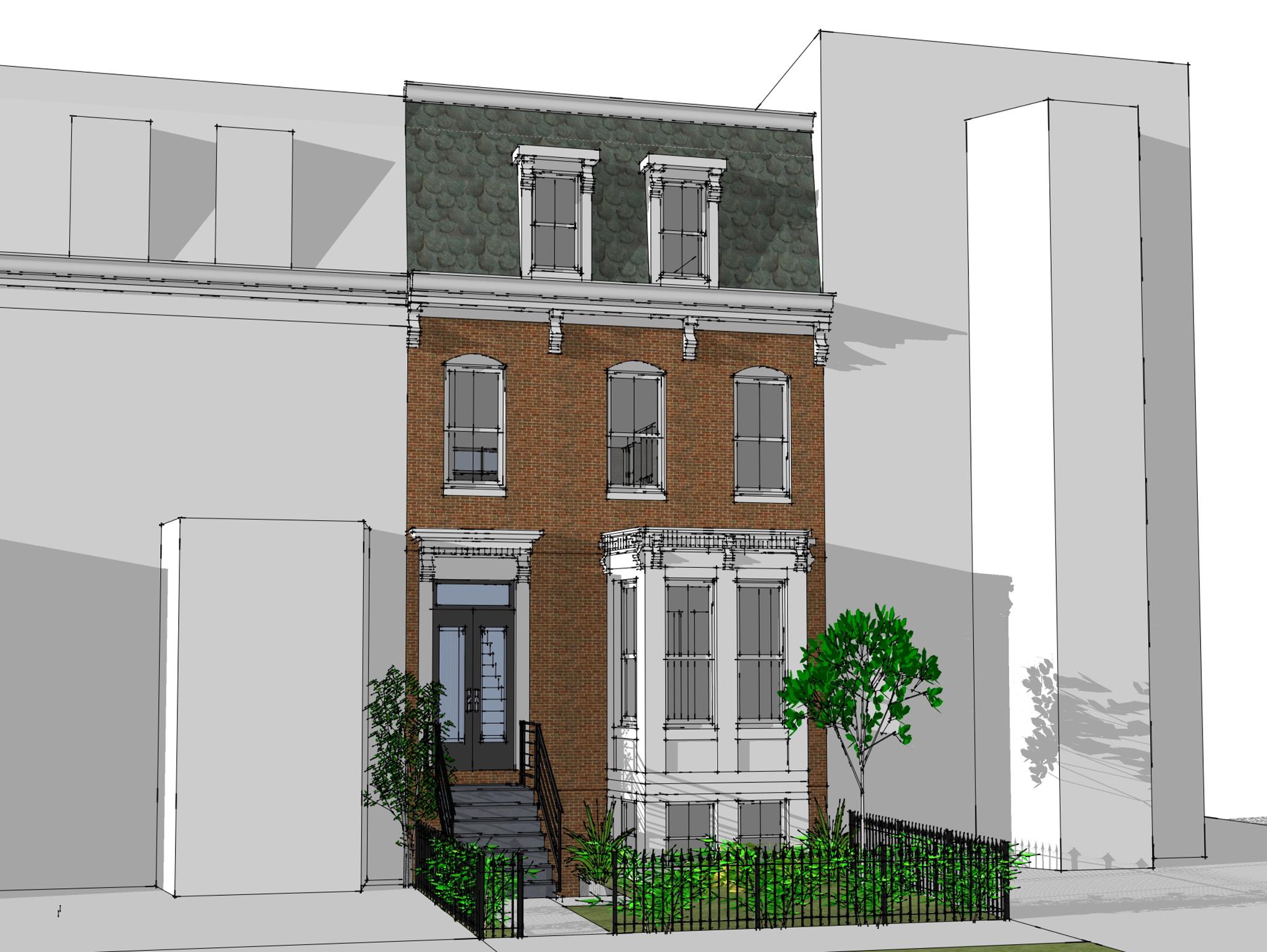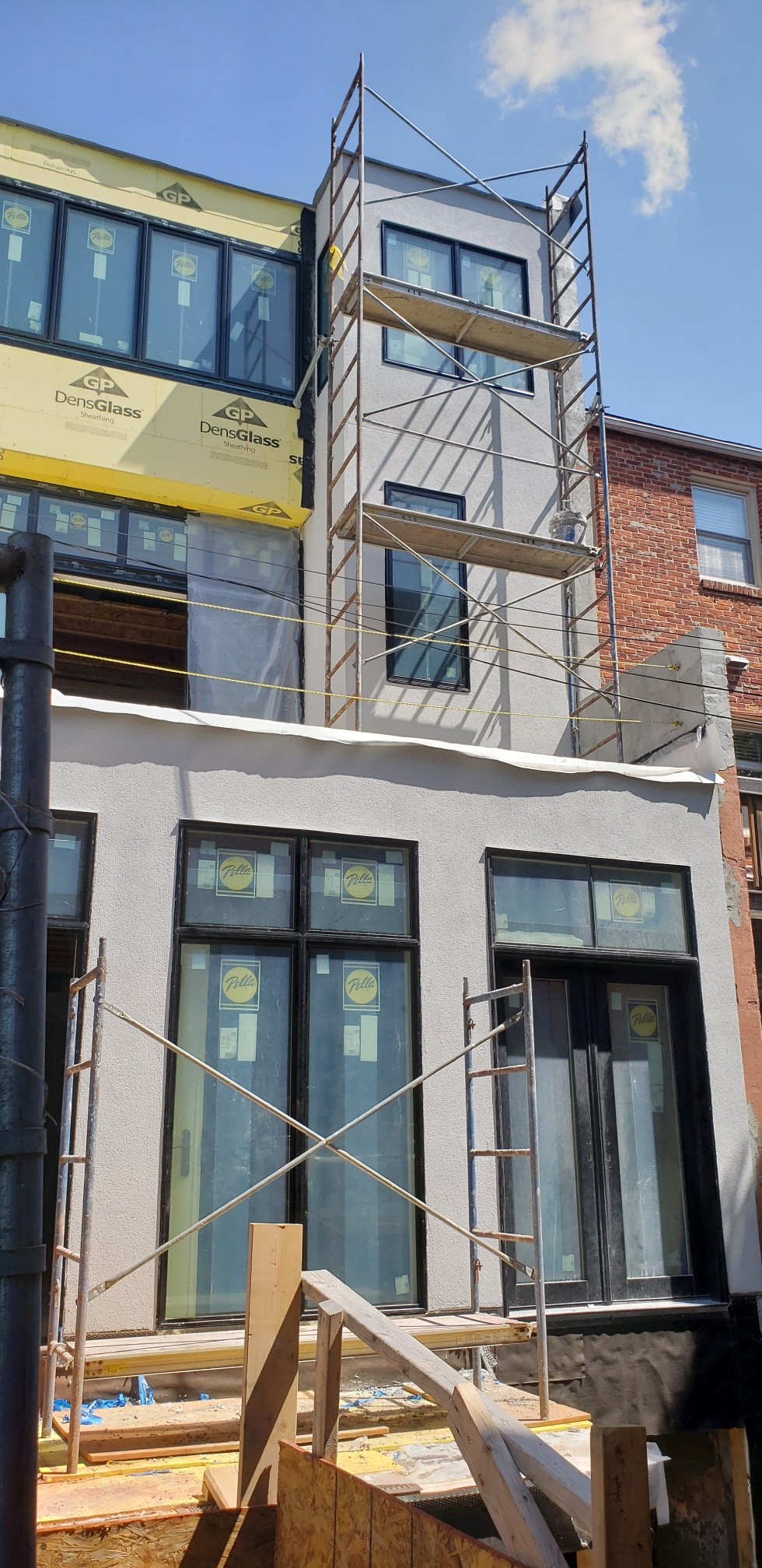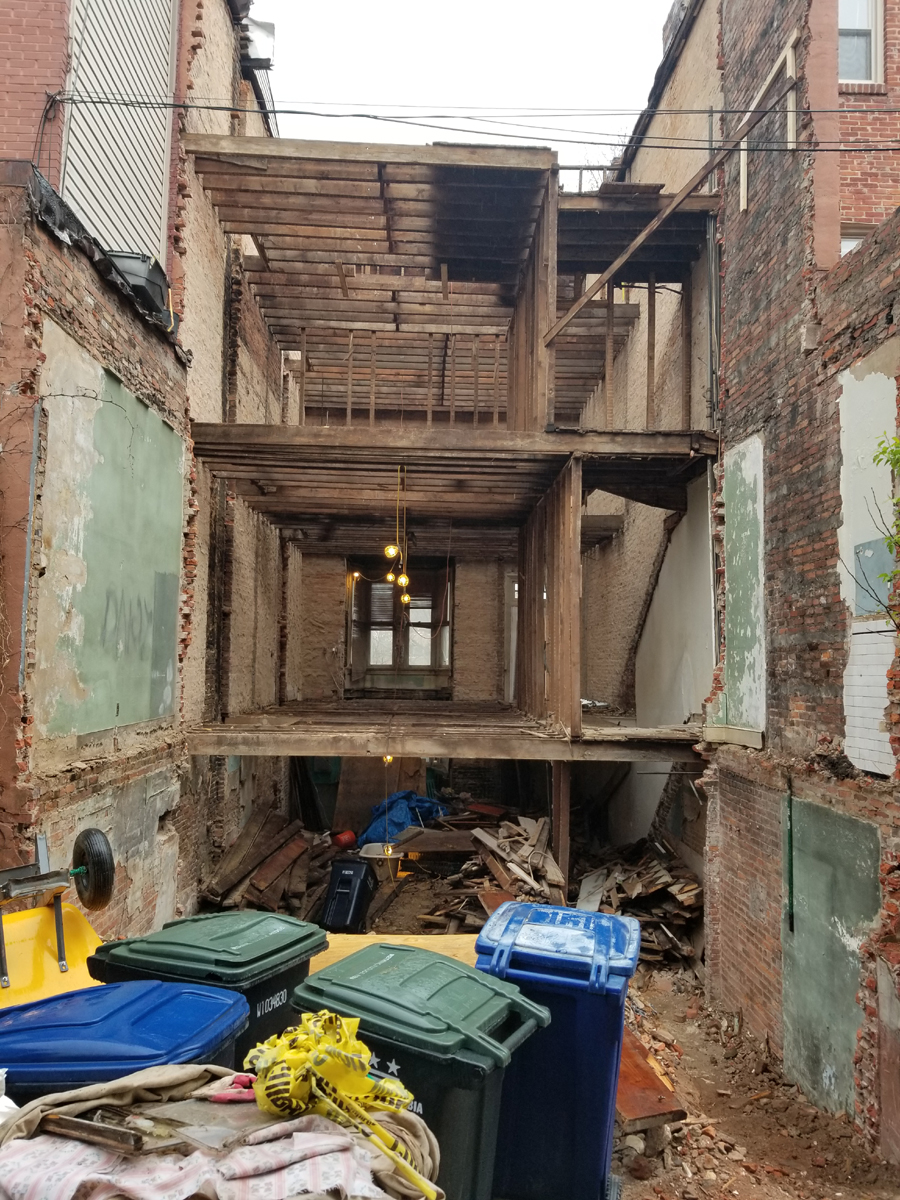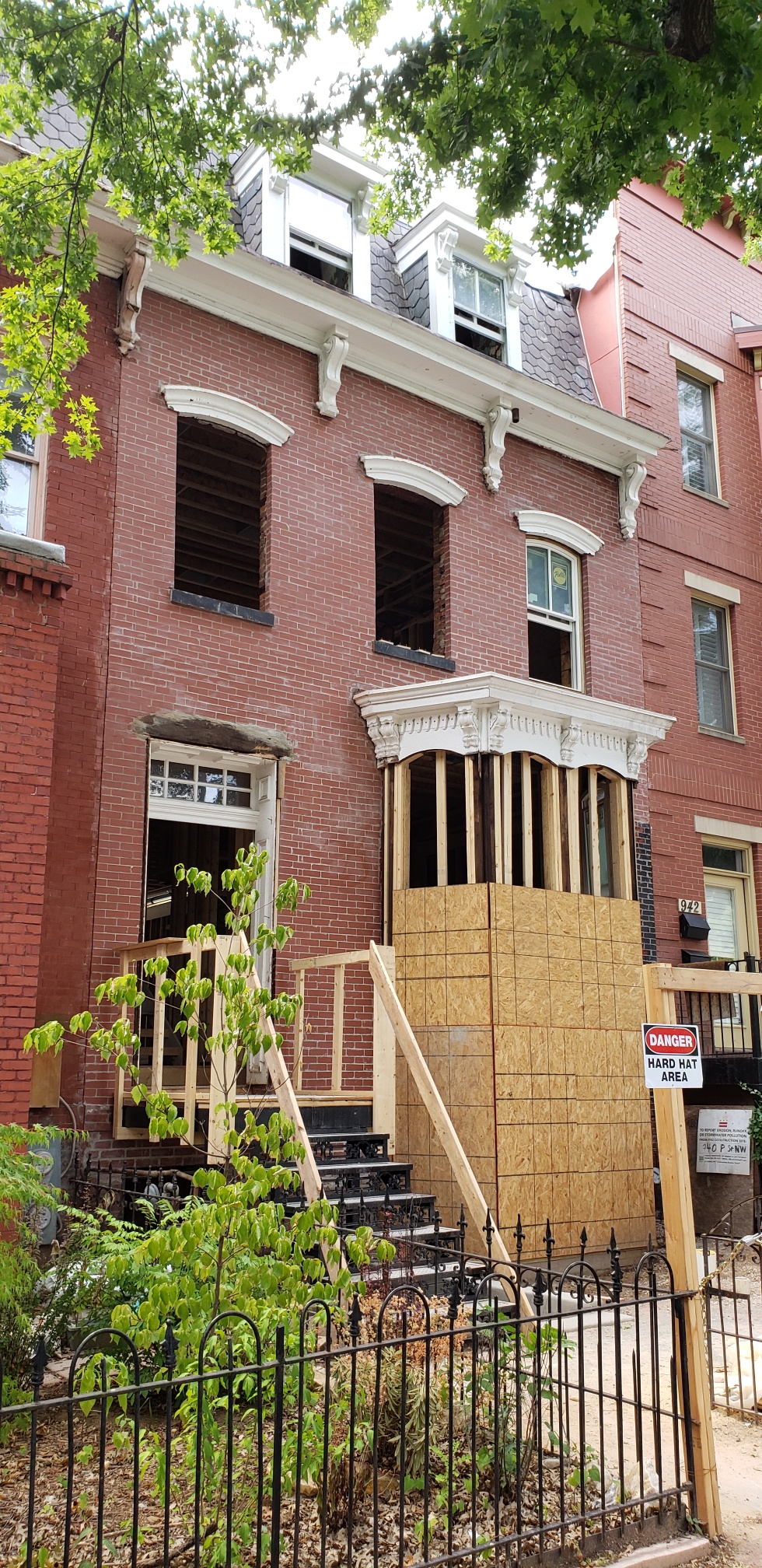 4 R Street
The conversion of an existing 16 foot wide historic row house in Bloomingdale into 5 condominium units. The challenge was to create sufficient square footage and maintain efficiency by minimizing circulation. The creative building section limited the structure to a single egress and resulted in multiple level units. Noteworthy is the effort to get multiple units with legal bedrooms on a narrow lot.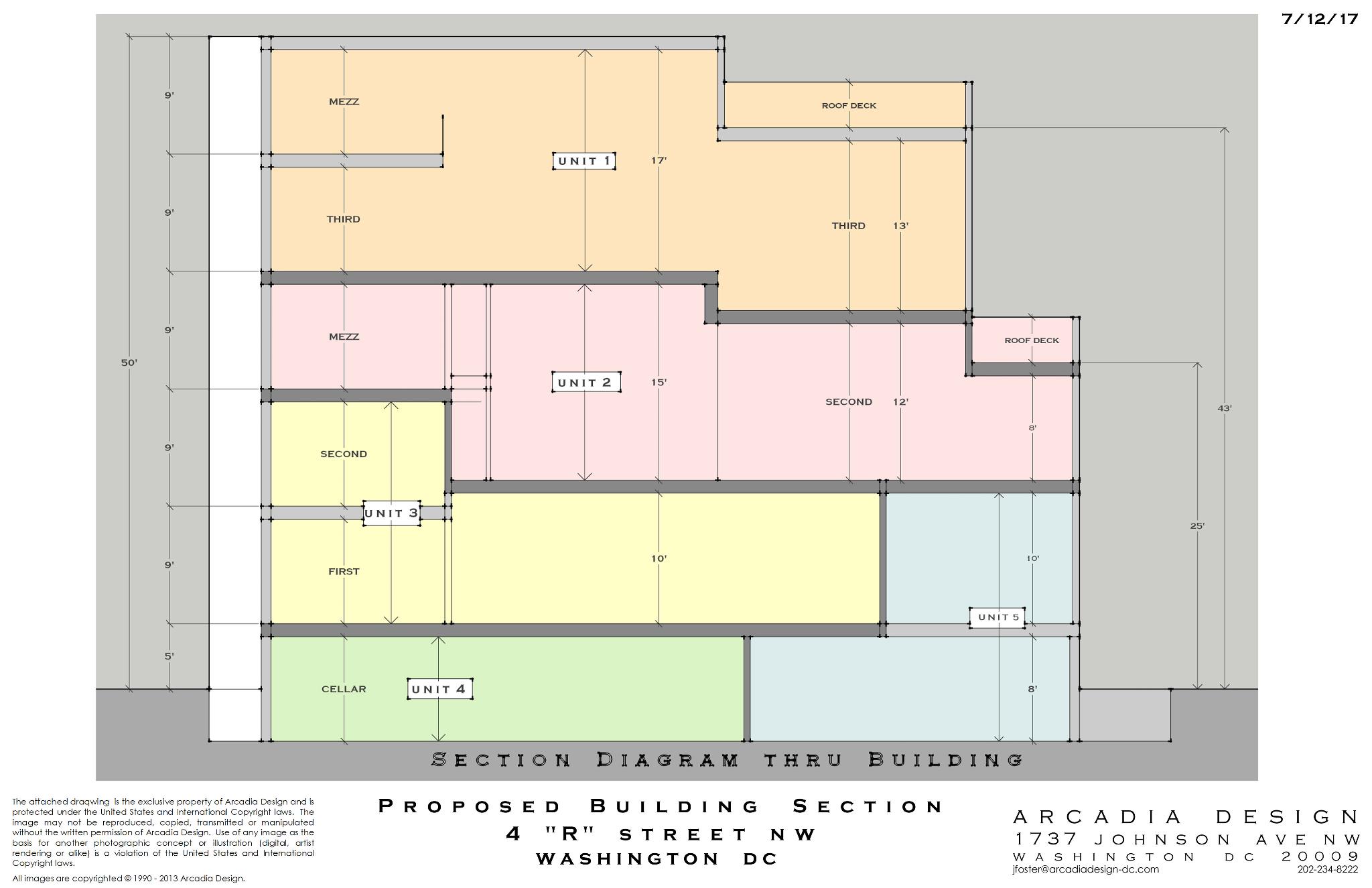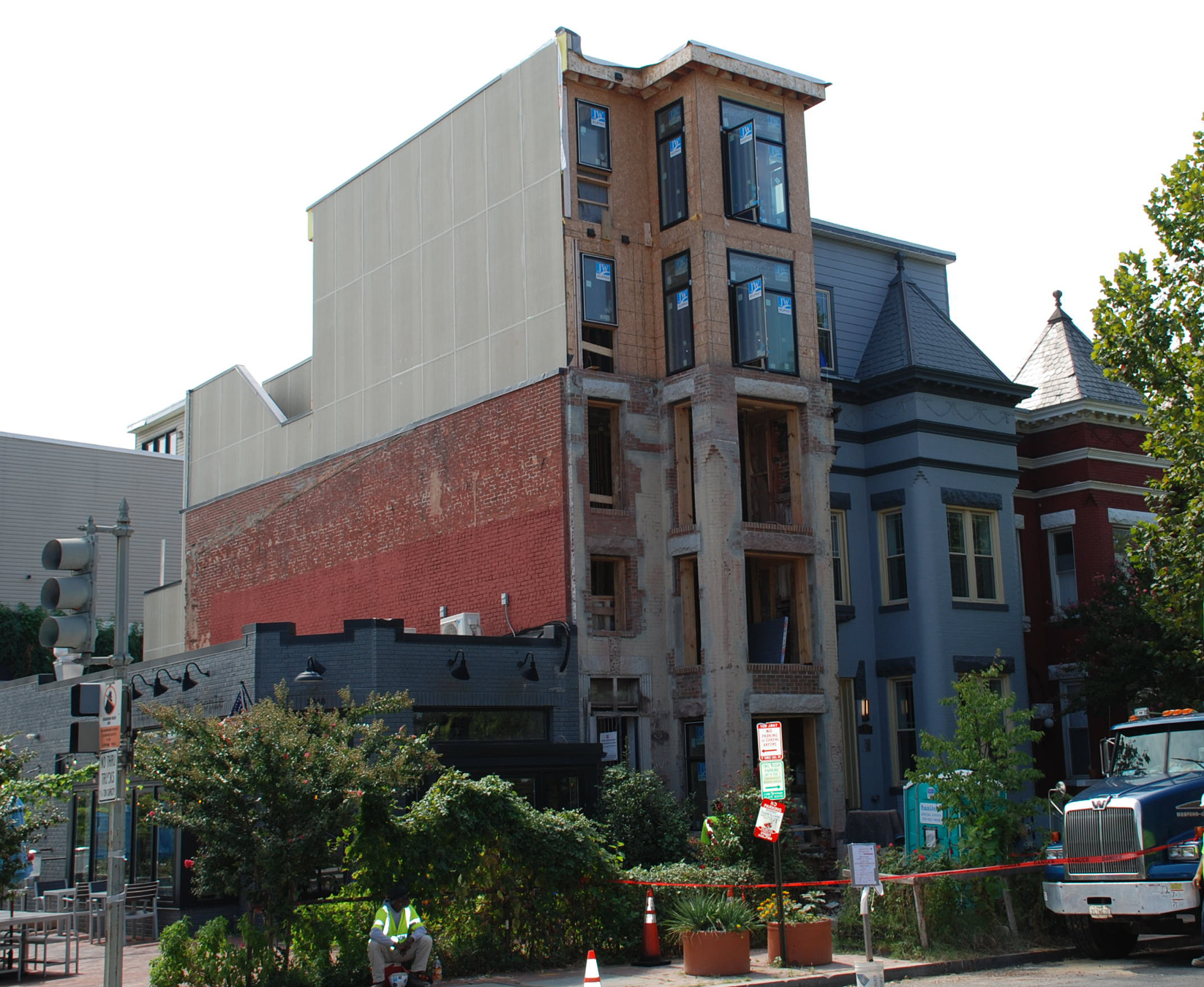 4 2 9 & 4 3 1 Q U I N C Y
Two adjoining historic row houses in the Park View area of DC were the basis of a program to develop 3 units per lot, which required a zoning variance. After substantial neighborhood interaction and review, the project was approved. Our challenge was to get 3 units on a narrow lot, giving each space unique character. By employing our favorite device, we created an interior courtyard, and developed the program into 3 individual townhouse style units with vertical circulation. Each unit lives like an individual dwelling with separate entry and 4 levels of living space, each with a separately entered "lock-off' suite on the ground floor for rental income. Each unit also has it's own private roof deck.
Currently under construction and delivering Fall 2019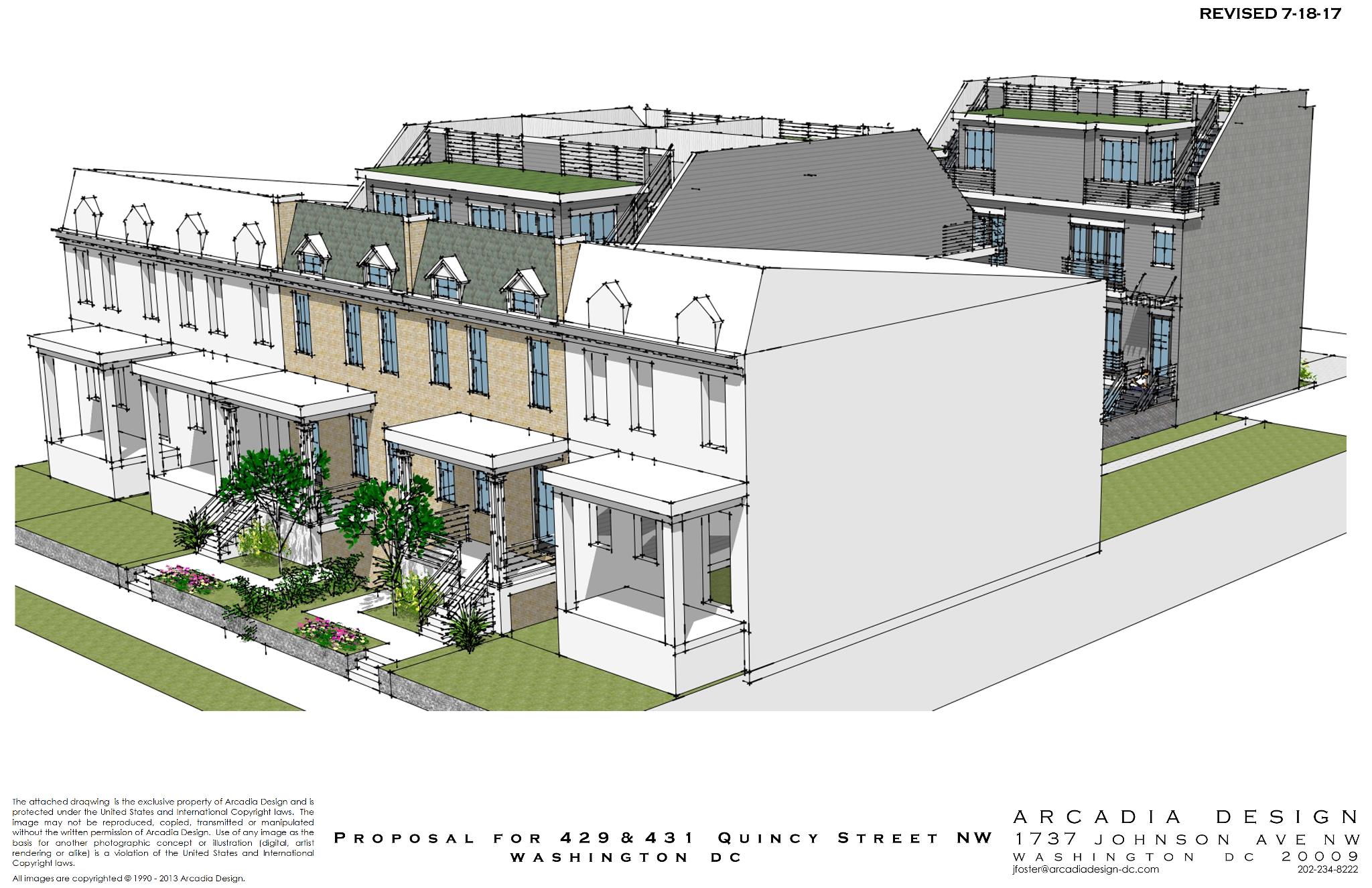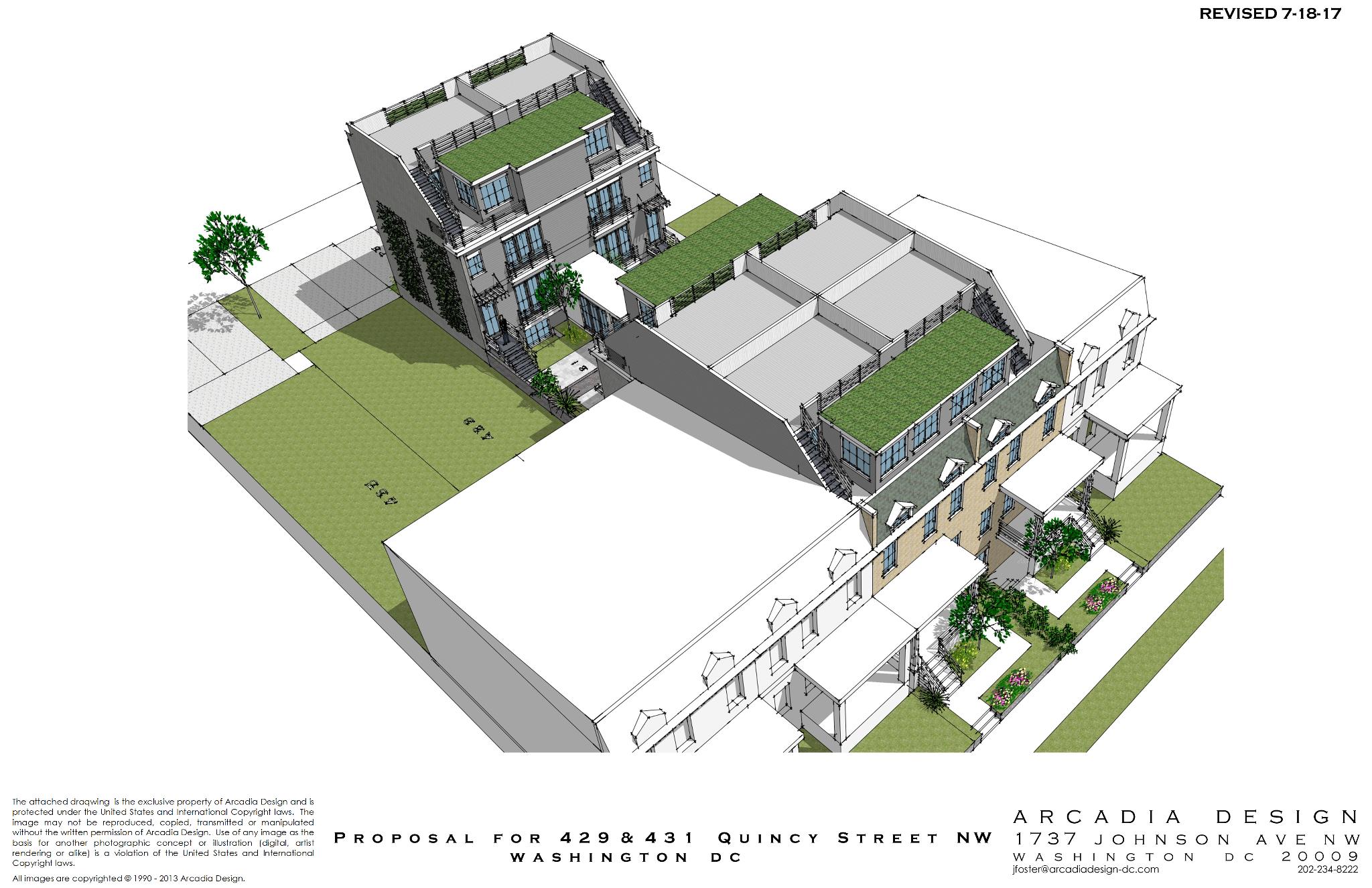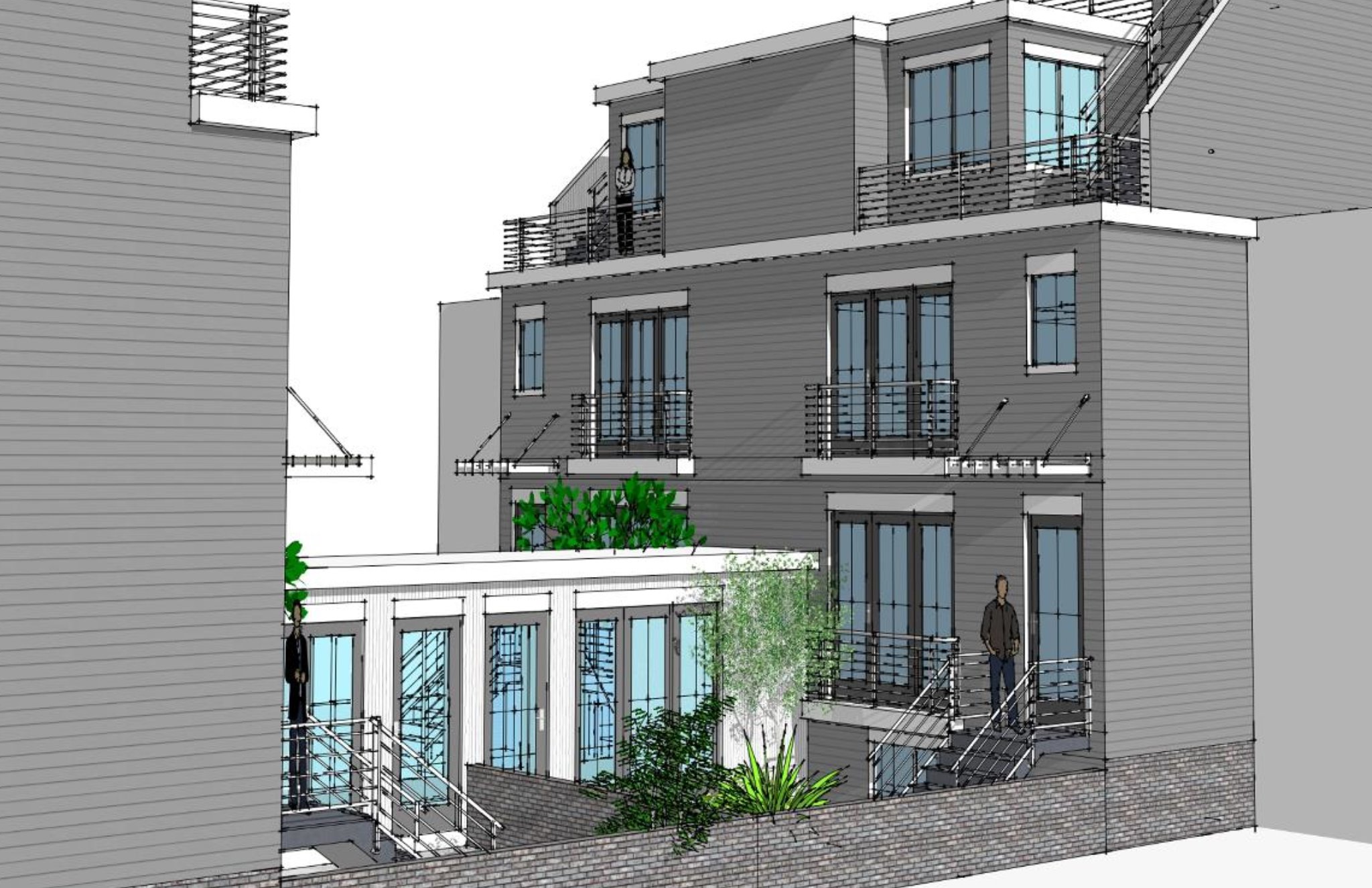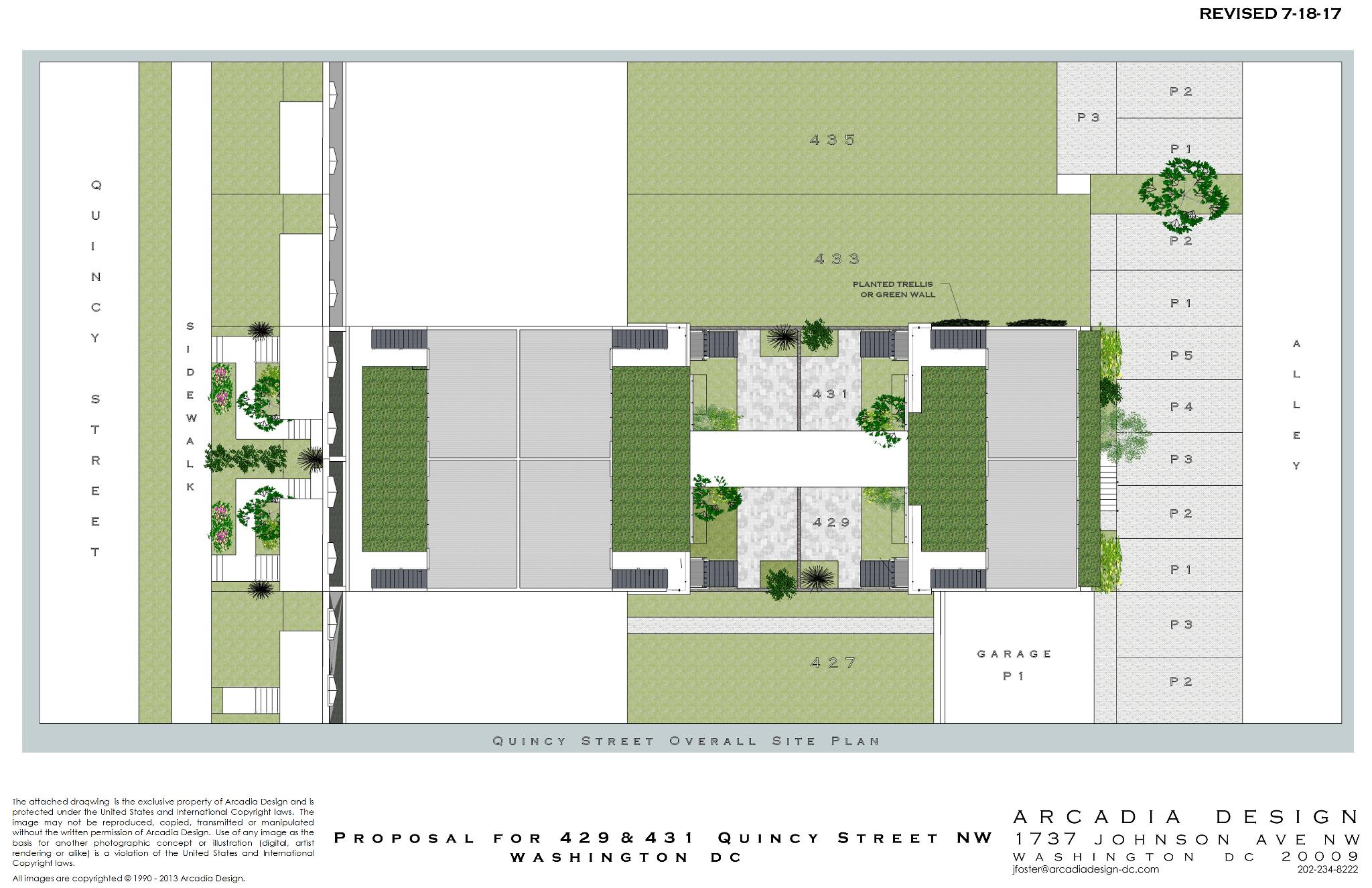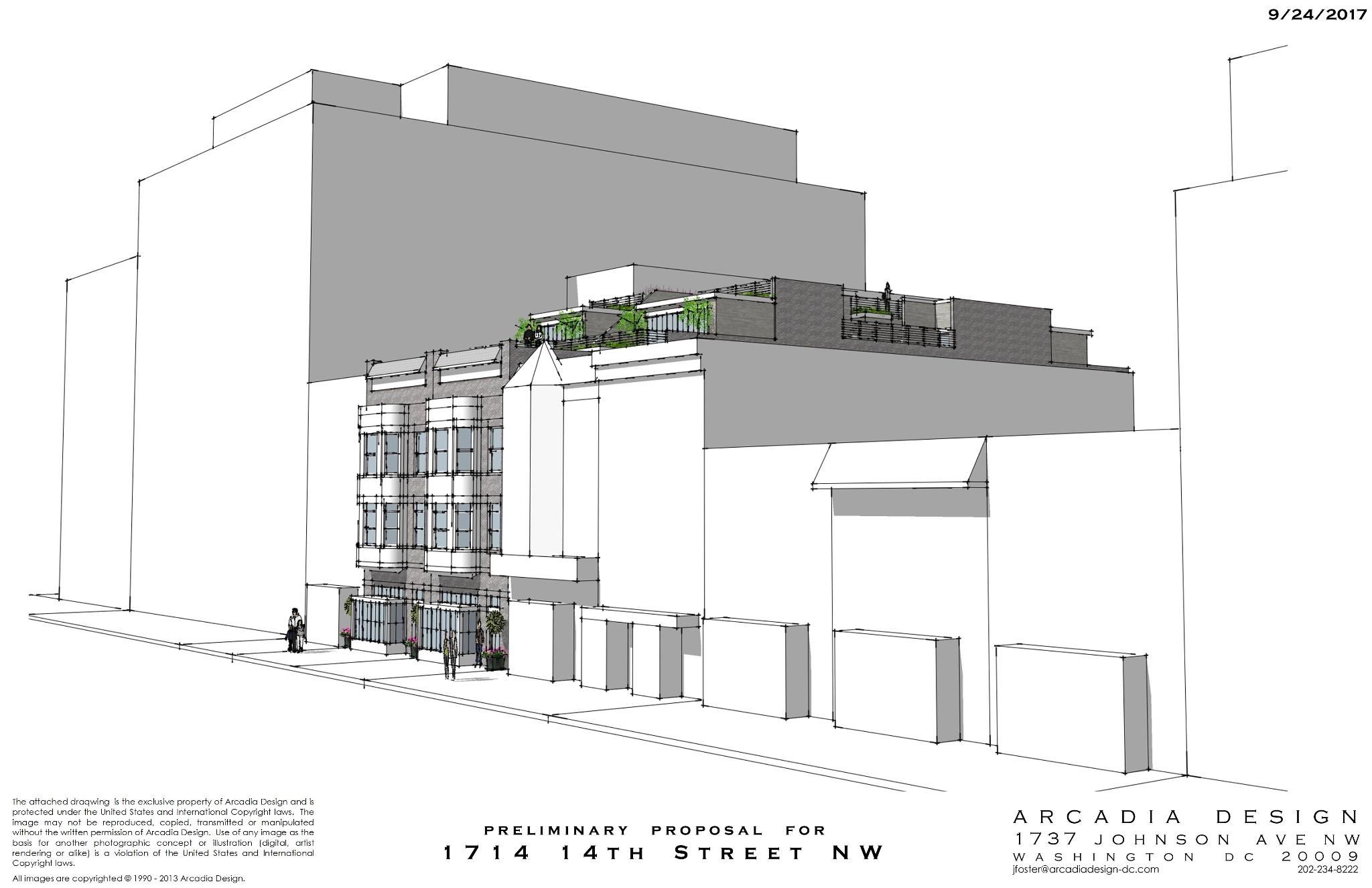 1714 14th Street
An existing 3 story structure with retail on the ground and residential on upper levels. The property consists of front structure and large rear carriage house. The building was previously connected and is now 100% lot occupancy. The clients program was to develop the existing structure into commercial/office space and add 2 additional floors of residential on top. this is the Logan Circle Historic District and the project was subjected to intense public scrutiny.
Our solution was to design the new residential floors as individual multi-story units set amidst extensive gardens. The new addition is not visible from the street below, but can be seen at a distance. in order to maximize efficiency, the existing Second floor was revised to be a mezzanine, and the upper level of each new residential unit is also a mezzanine. Essentially this five level structure functions as a 3-story building.
Currently under construction for late 2020 completion.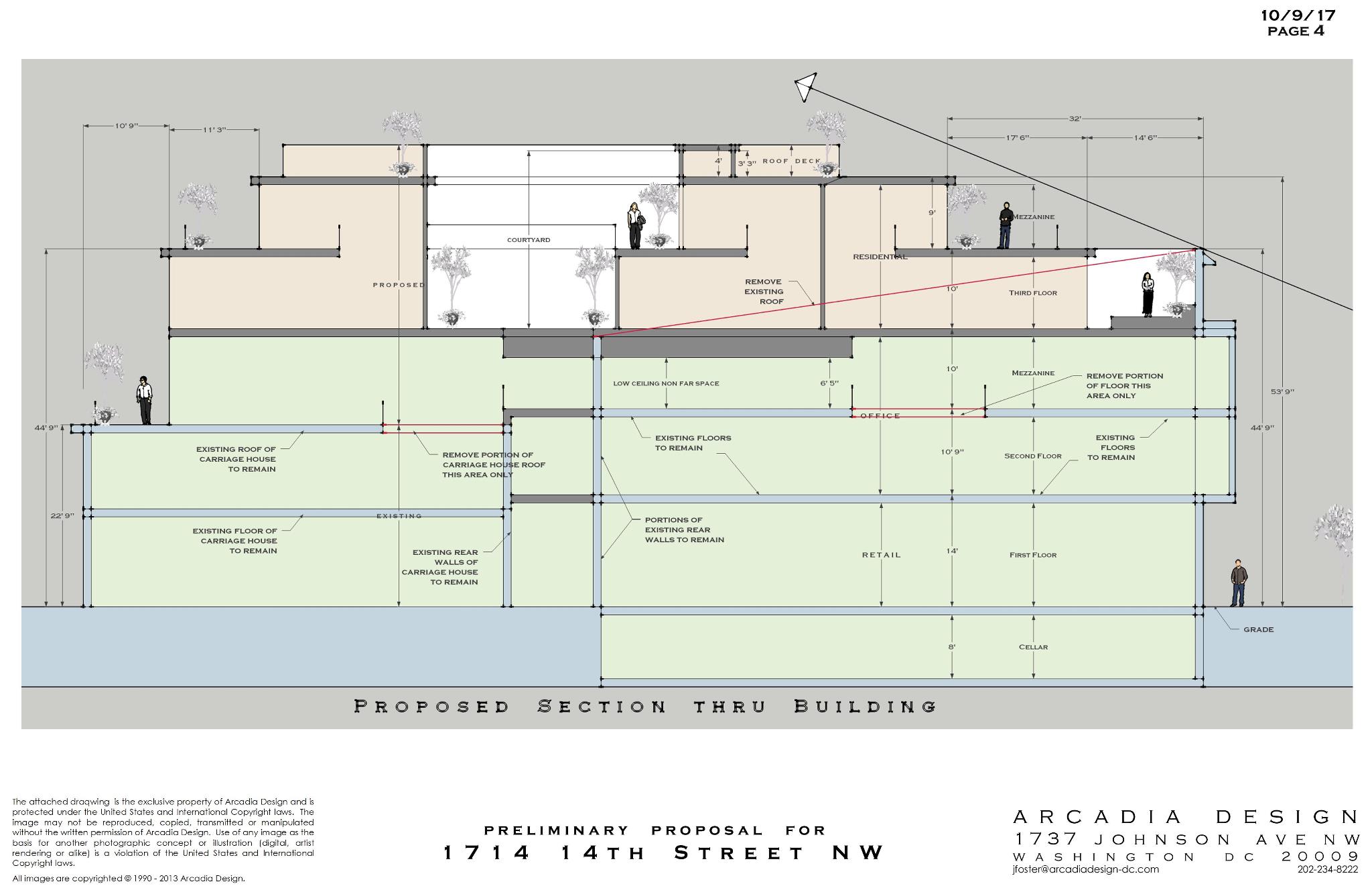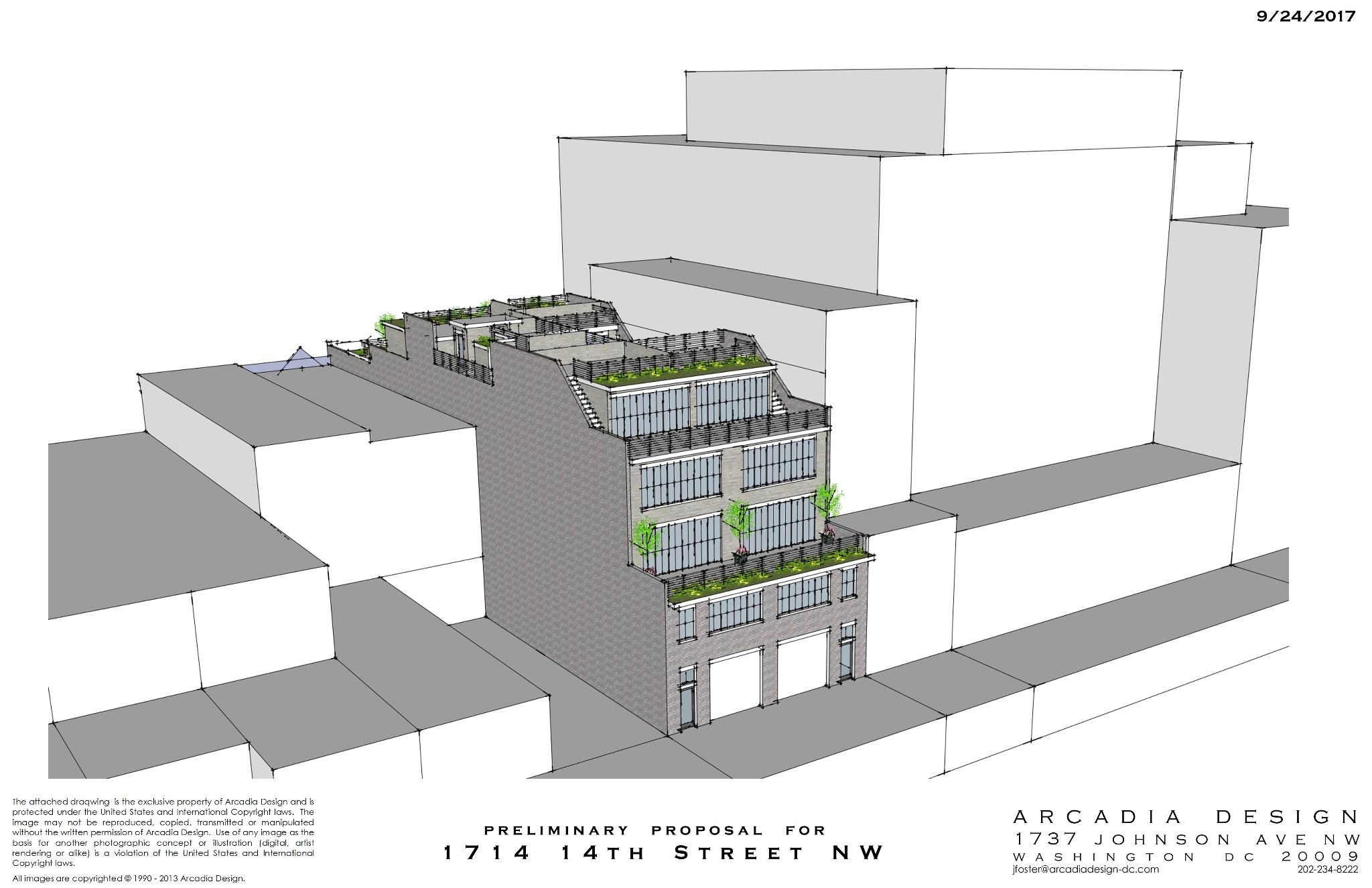 150 S STREET
An existing corner parcel that once contained a small church which was razed. The vacant lot was subdivided into 4 separate lots, each of which is allowed to contain 2 units. Rather than designing four wide buildings with an upper and lower unit, we designed the project to entail 2 side-by-side row dwellings on each lot, essentially creating 8 new row houses on the street. The advantage is that each property has autonomy with a direct exterior entrance, rear parking and a large roof terrace. Each unit also has a bedroom suite on the lower level that can be "locked-off" from the main house for use as an Airbnb suite or in-law suite. The project was subjected to vigorous review and debate with the local historic group, the Historic Preservation Review Board and the Zoning Office. It eventually received unanimous support. Groundbreaking Summer 2019.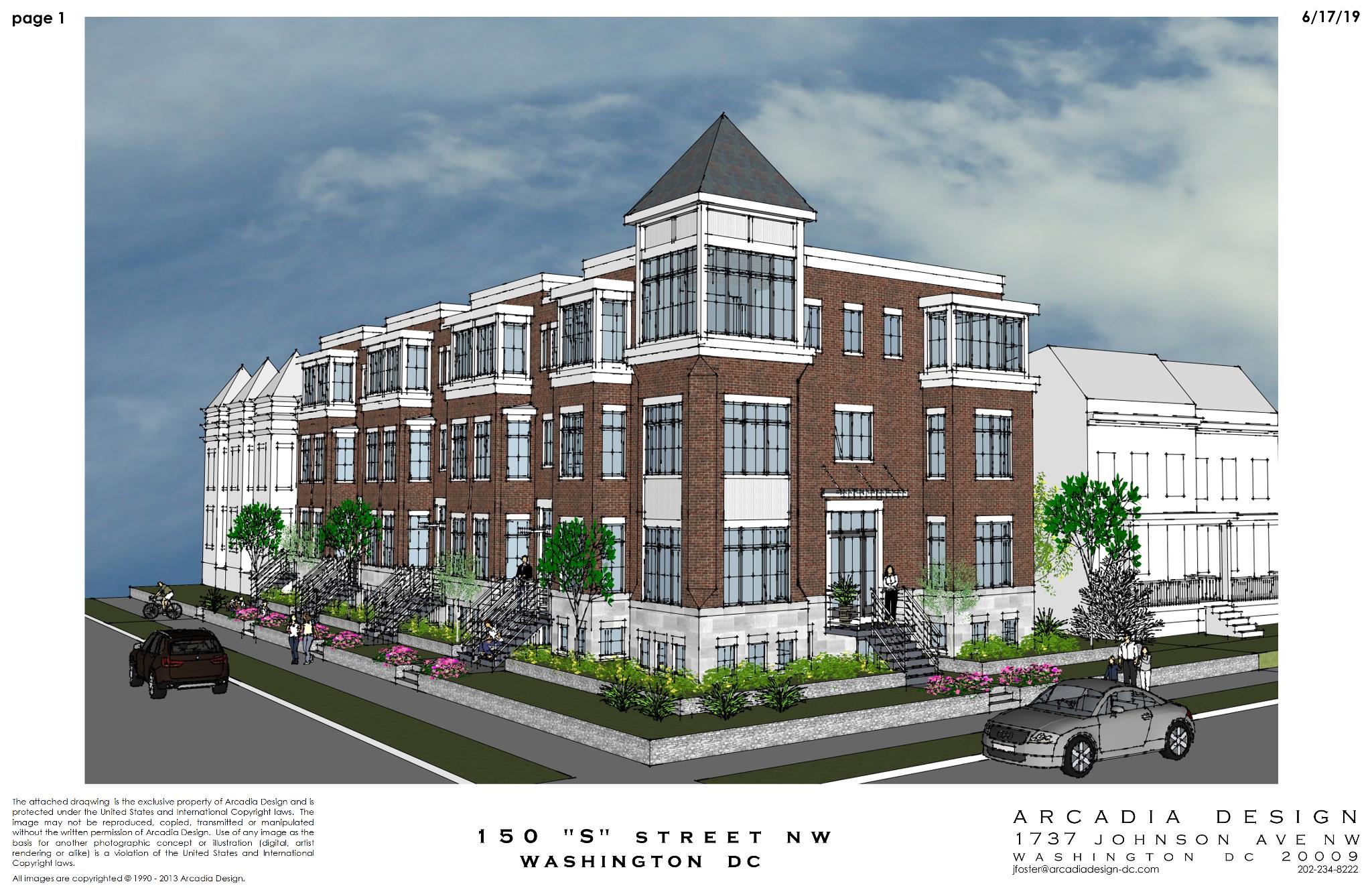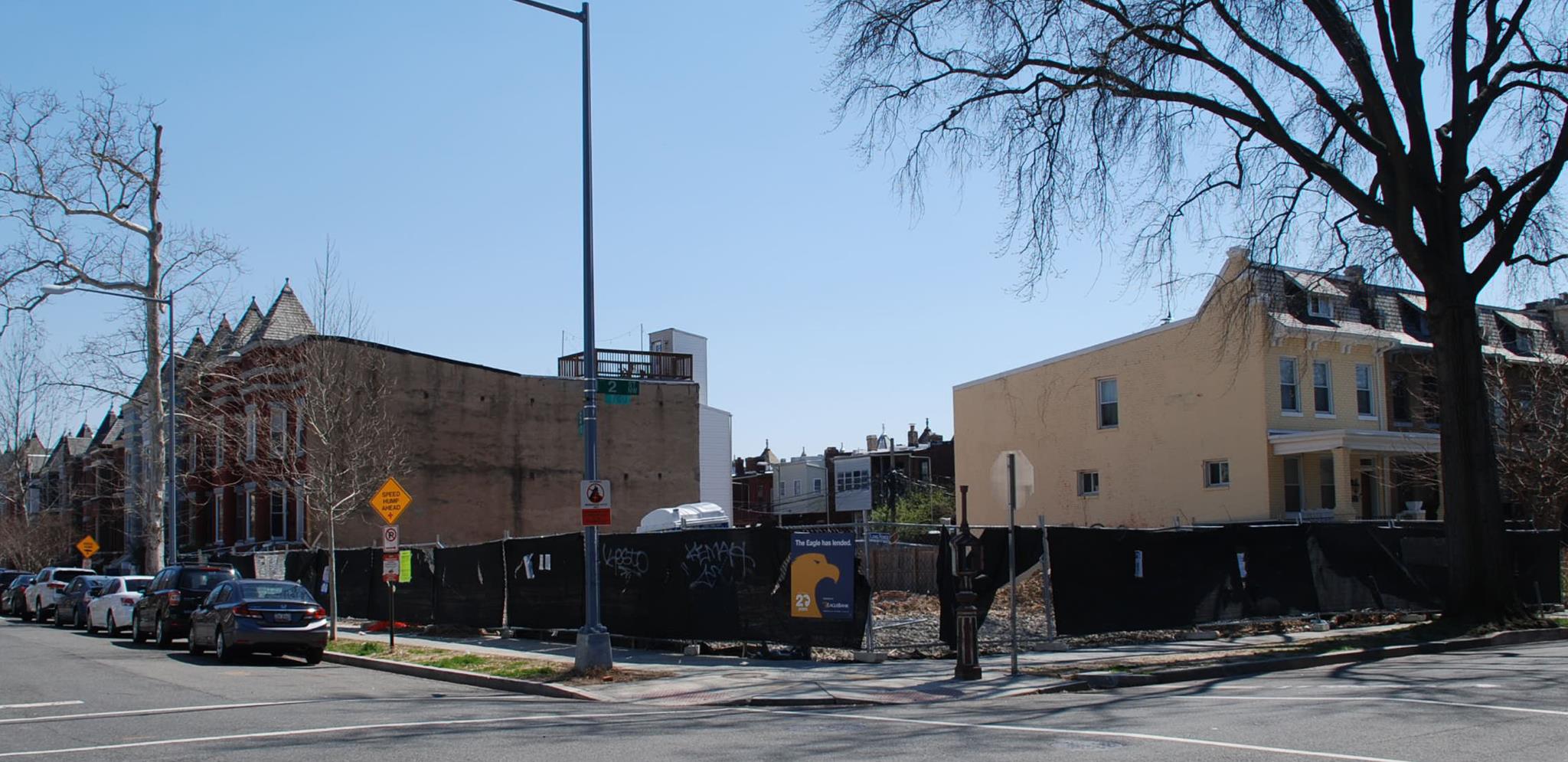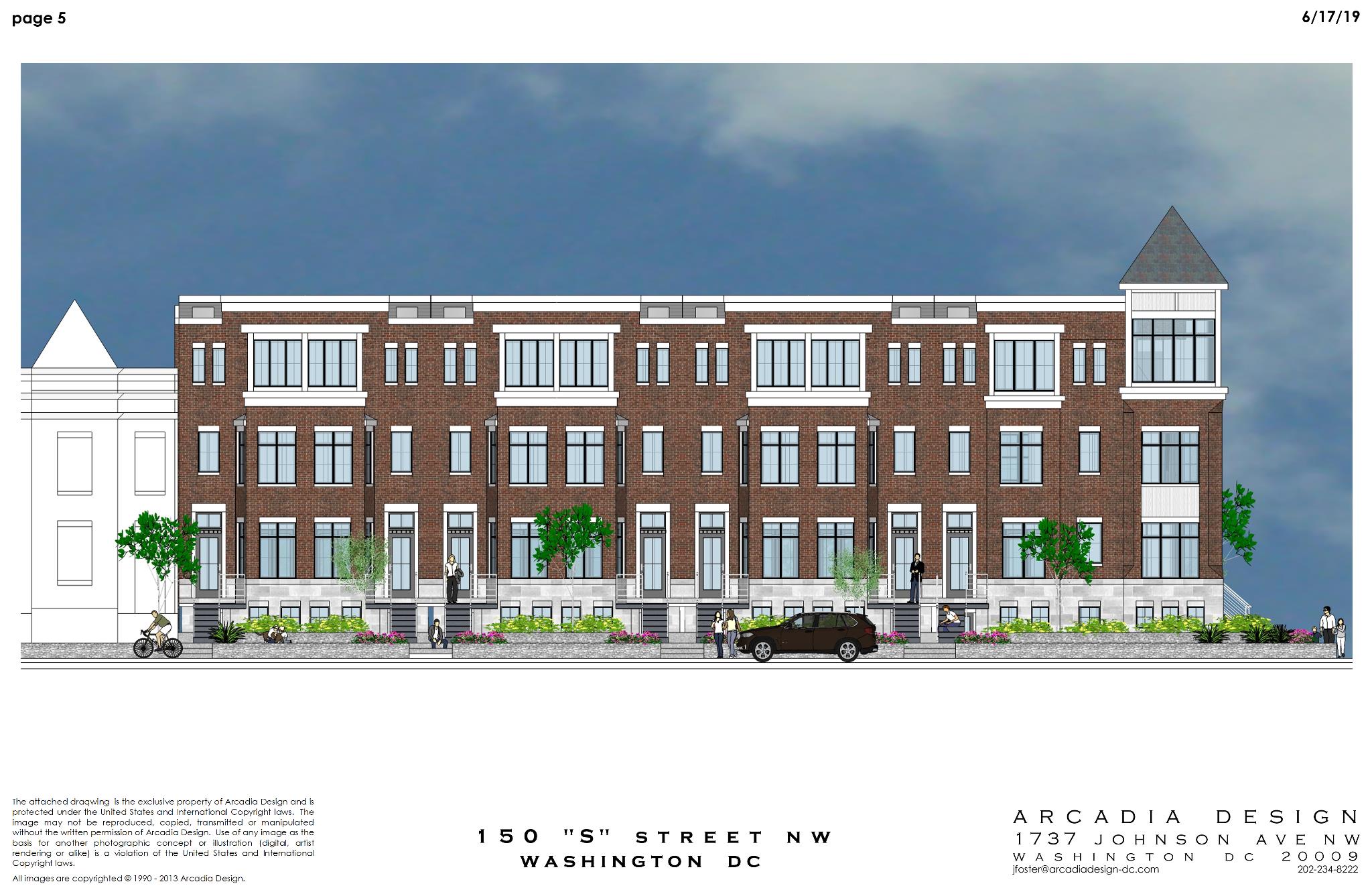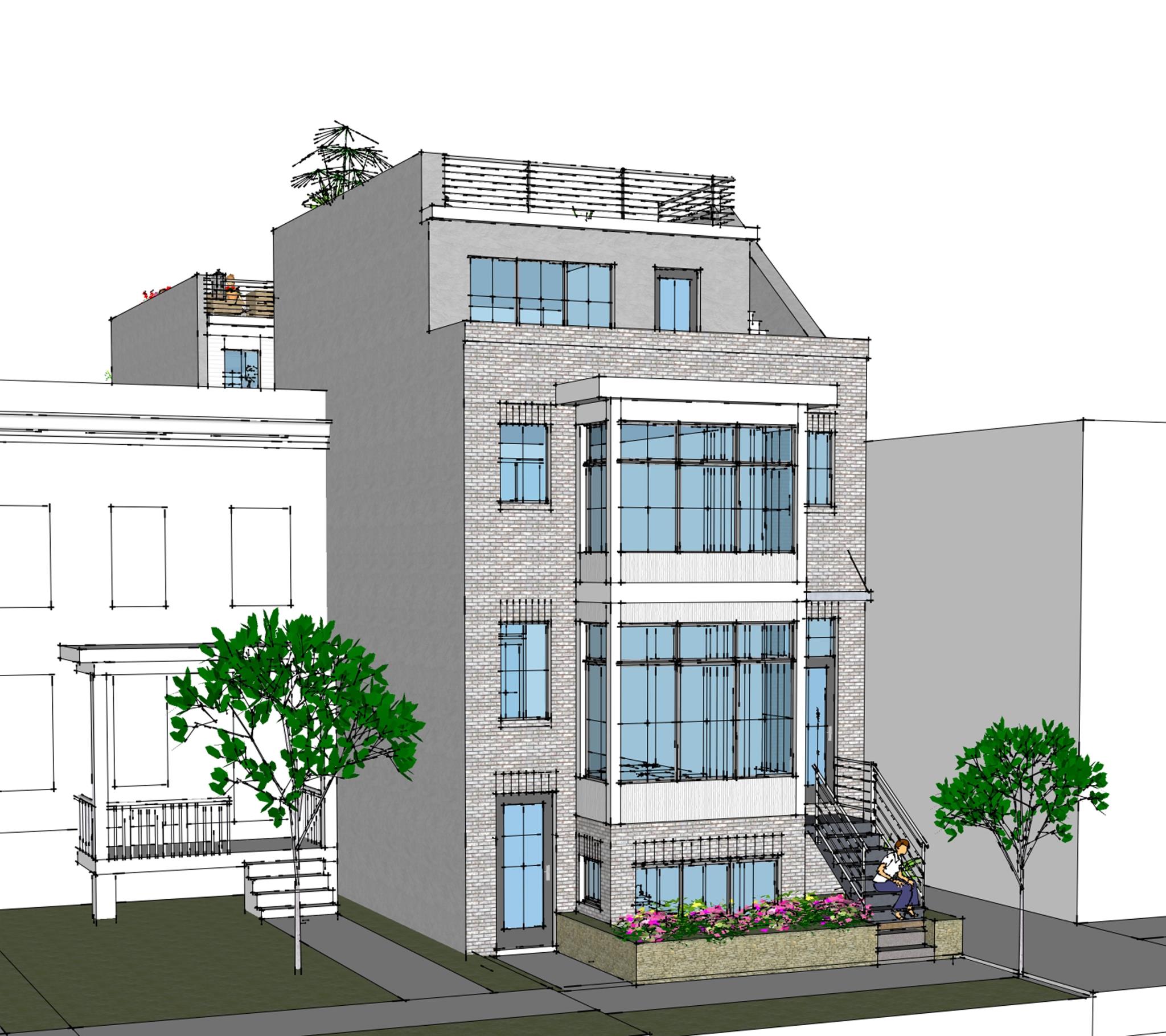 7 1 1 I r v i n g
This site was occupied by a small two story row house. The development program entailed substantial additions to the existing structure. We added to the front and on top along with a new rear addition separated from the original with an interior courtyard. The resulting assembly is two 4-level units.
Under construction for Fall 2019 delivery.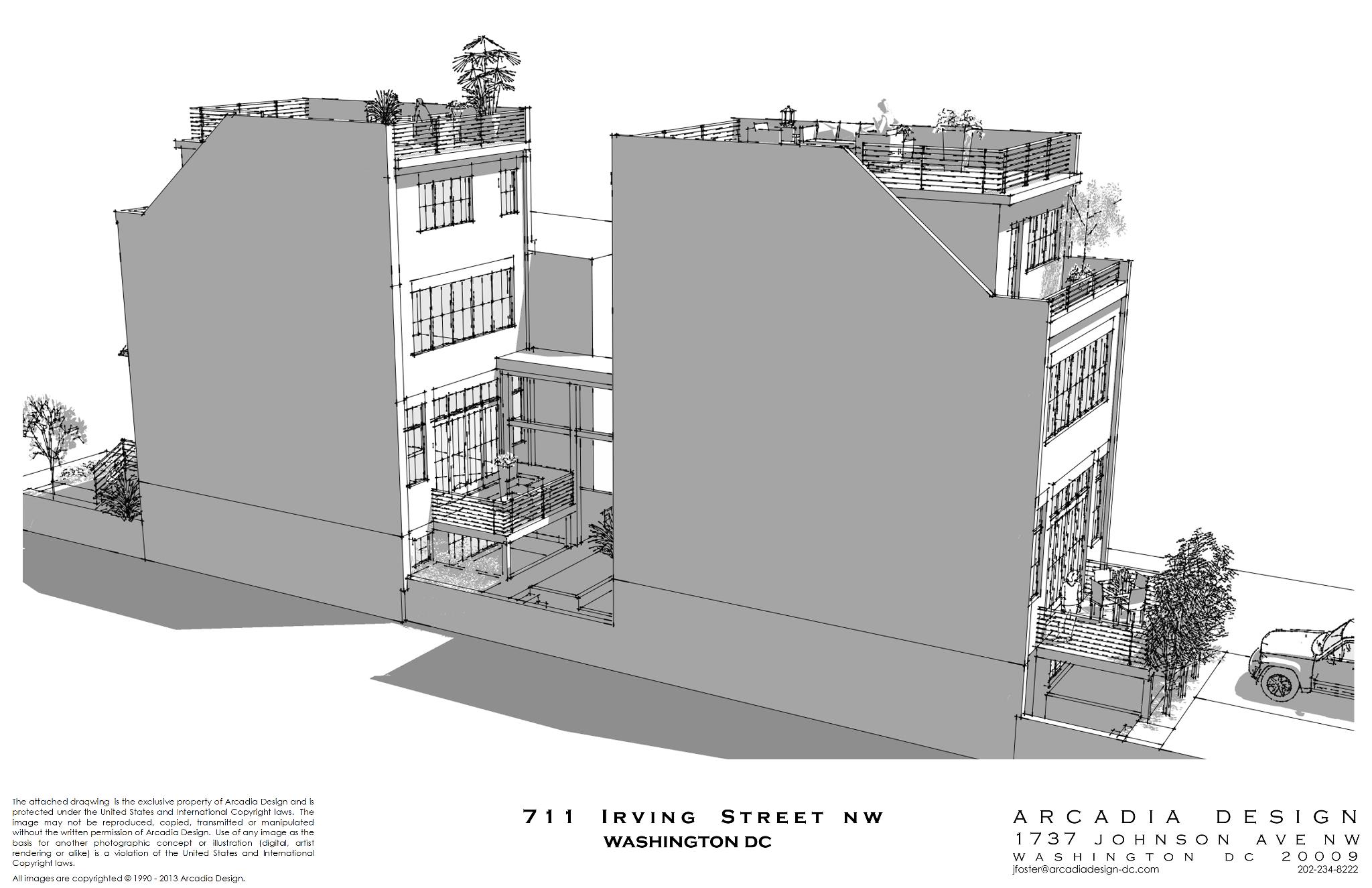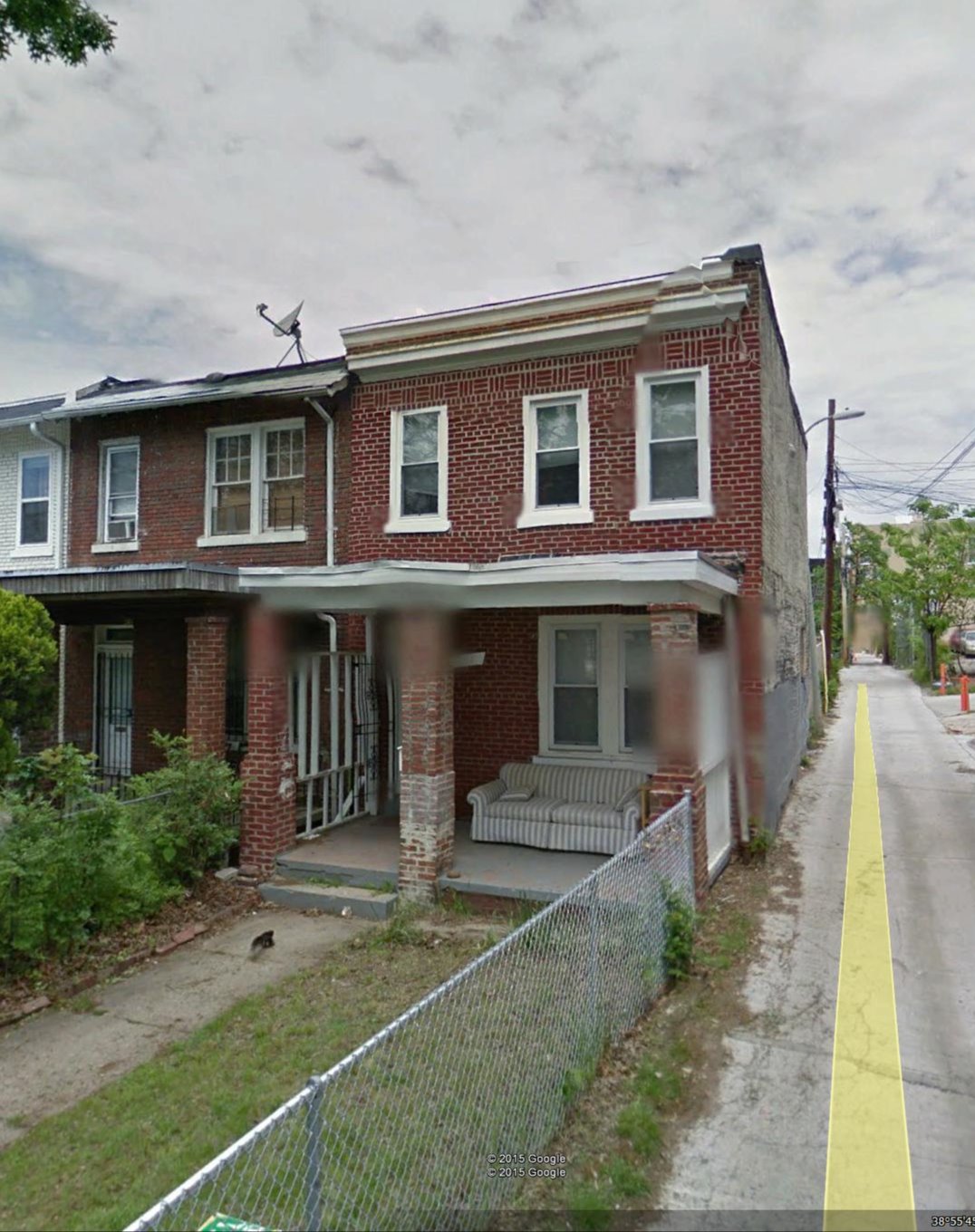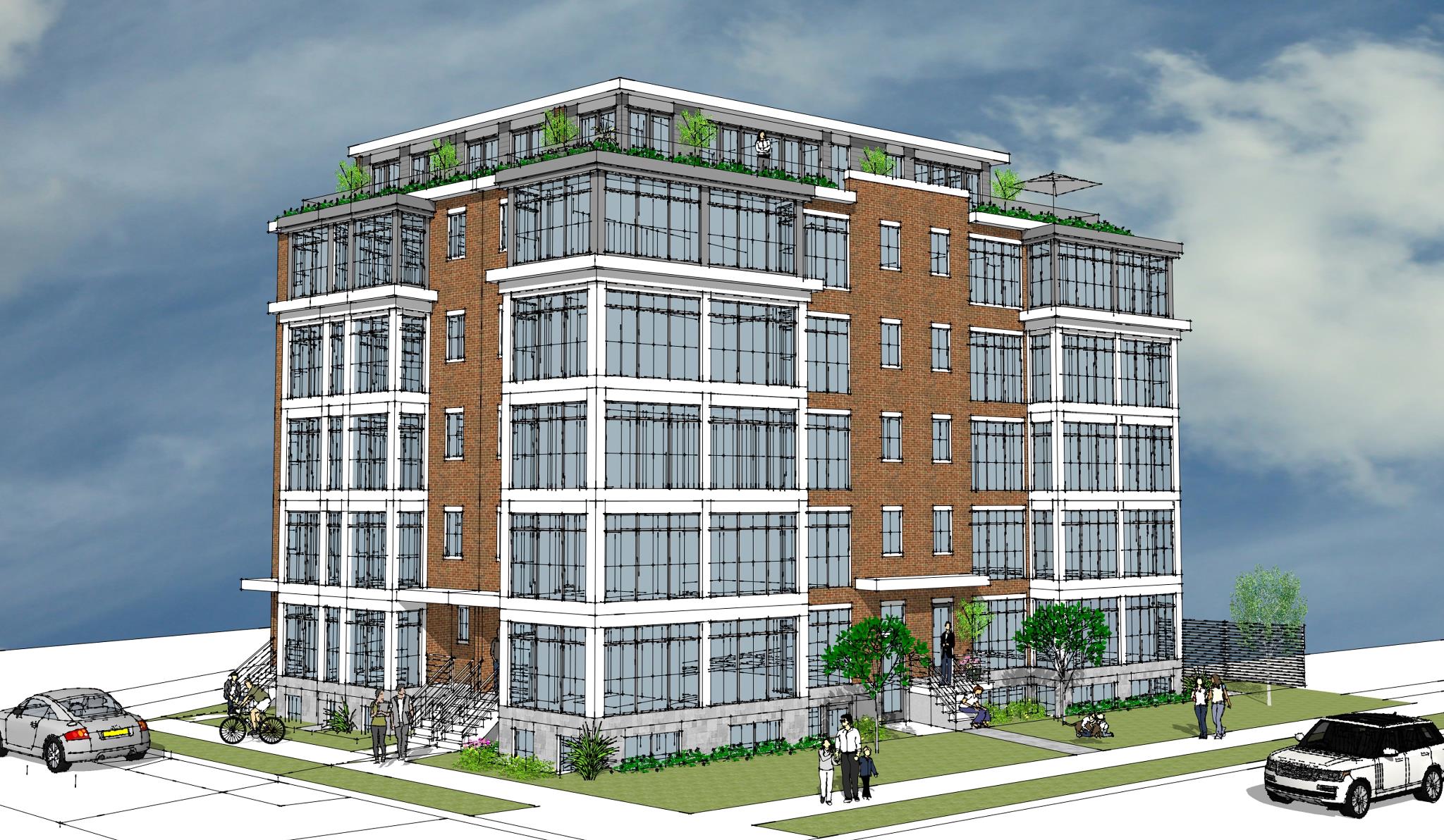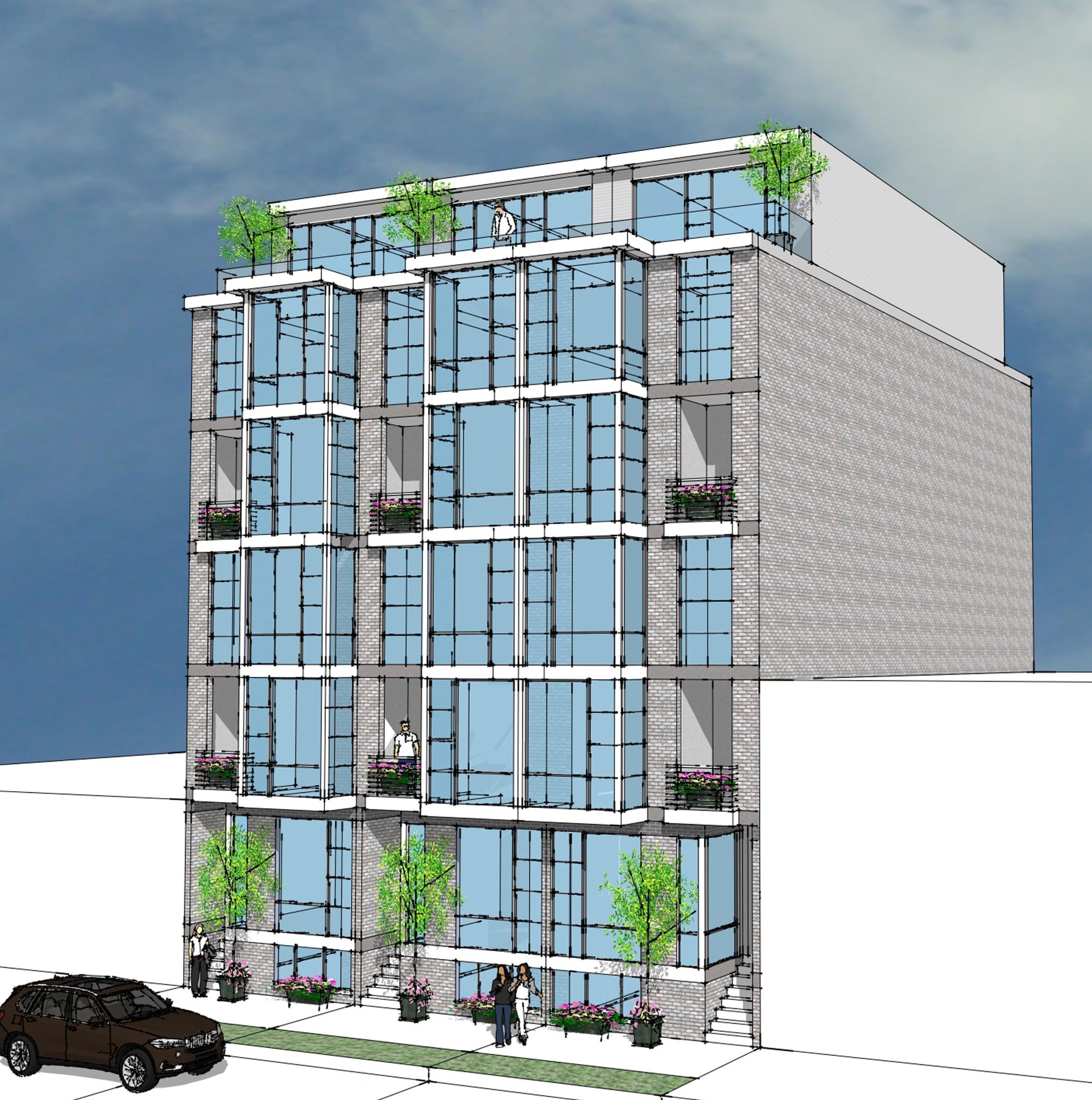 Georgia Avenue Mixed-Use
2 companion projects comprising ground level retail with residential apartments above, utilizing projecting bay windows to enhance the facades, and provide as much glazing as possible. The combined development consists of 50,000 SF, 50 residential units with a retail/commercial component. As with all of our projects we strive to reduce common element and maximize net sellable square feet, this project is about 7% circulation, compared to an industry average of 12/17%.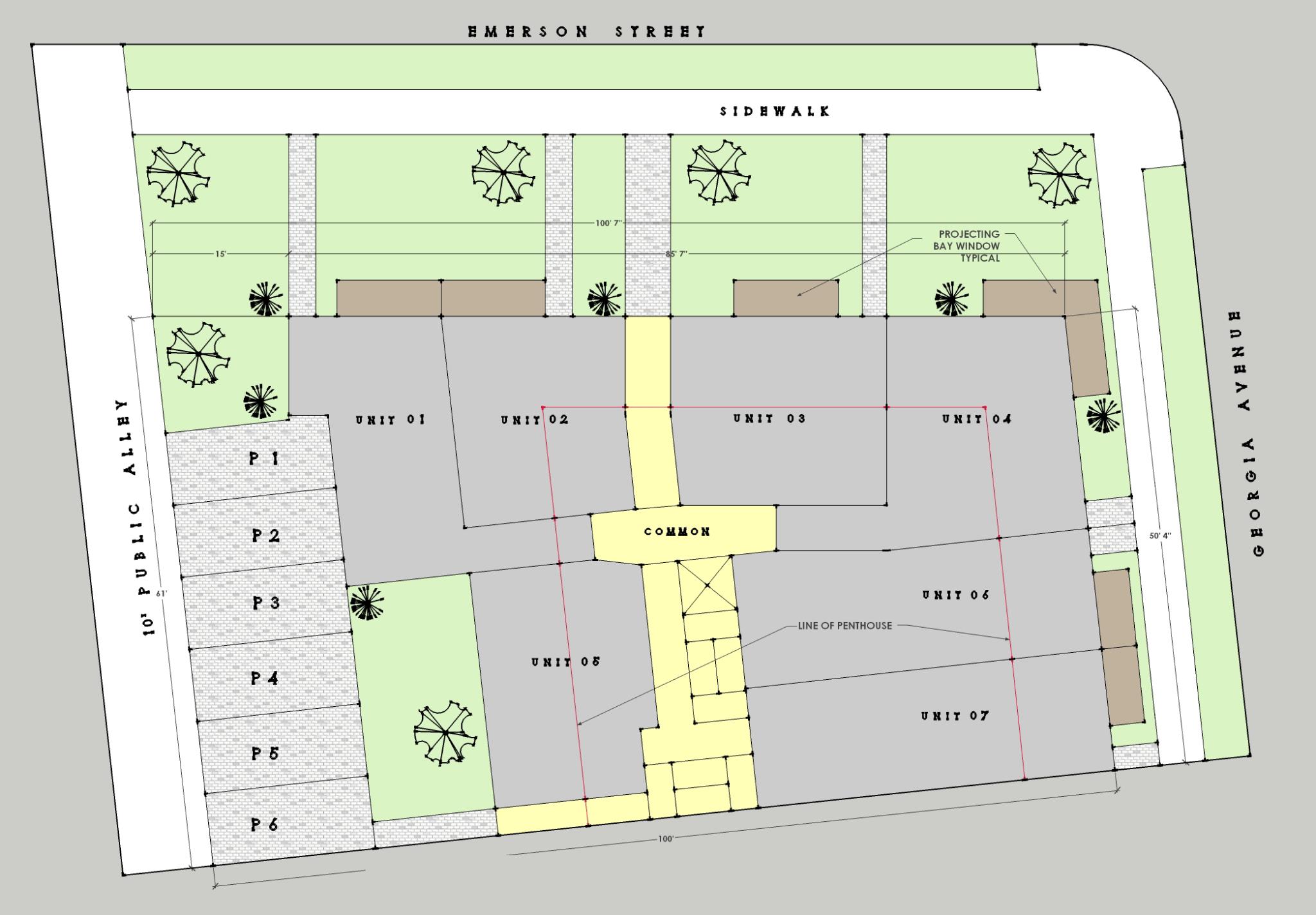 3 1 4 U S t r e e t
Three adjoining lots in Eckington, with a program of split entries, so all units have separate individual access. There is no common element. Lower units open to an at grade terrace and the upper units have expansive roof decks. This project has received permits and will break ground soon.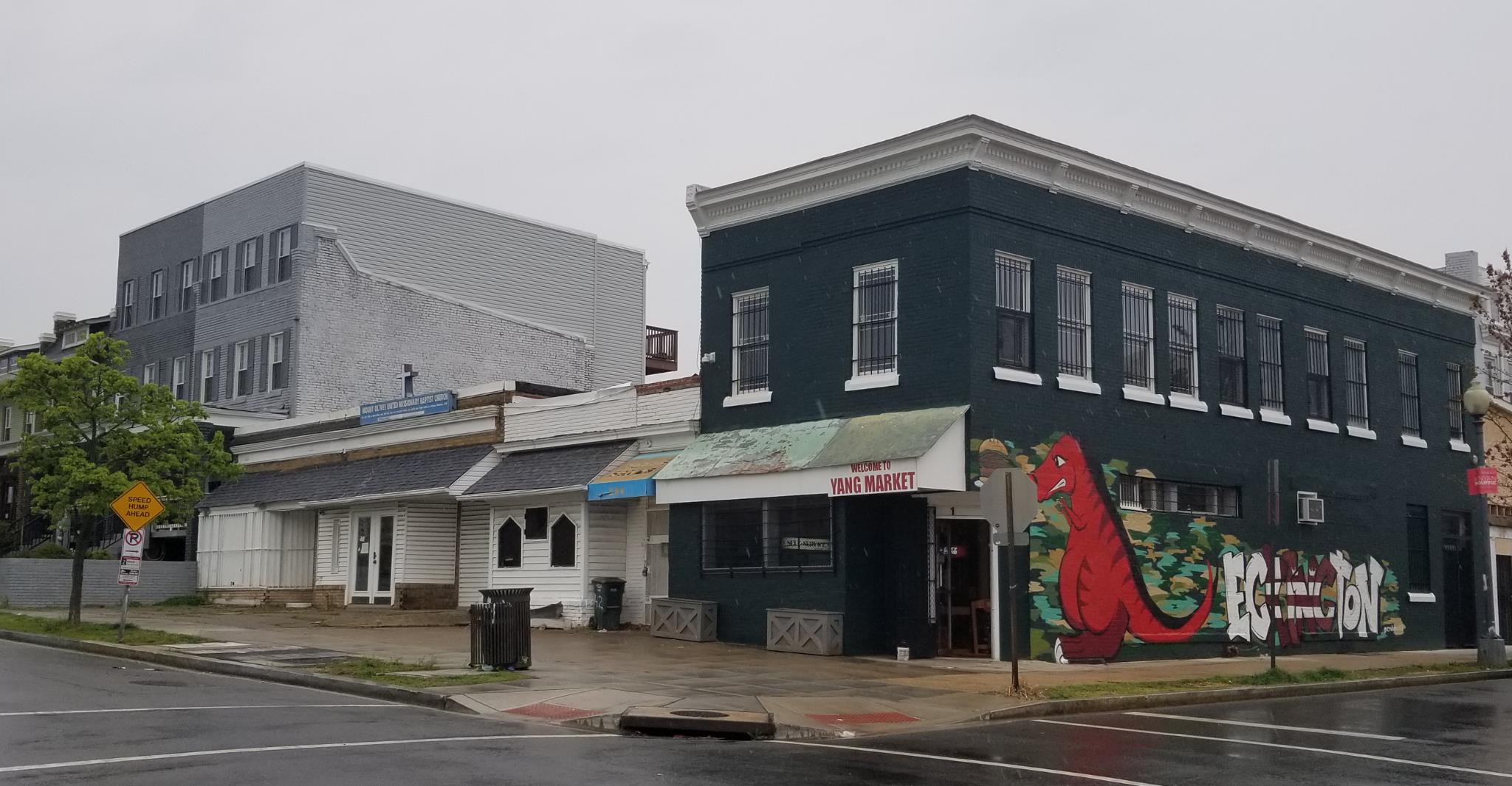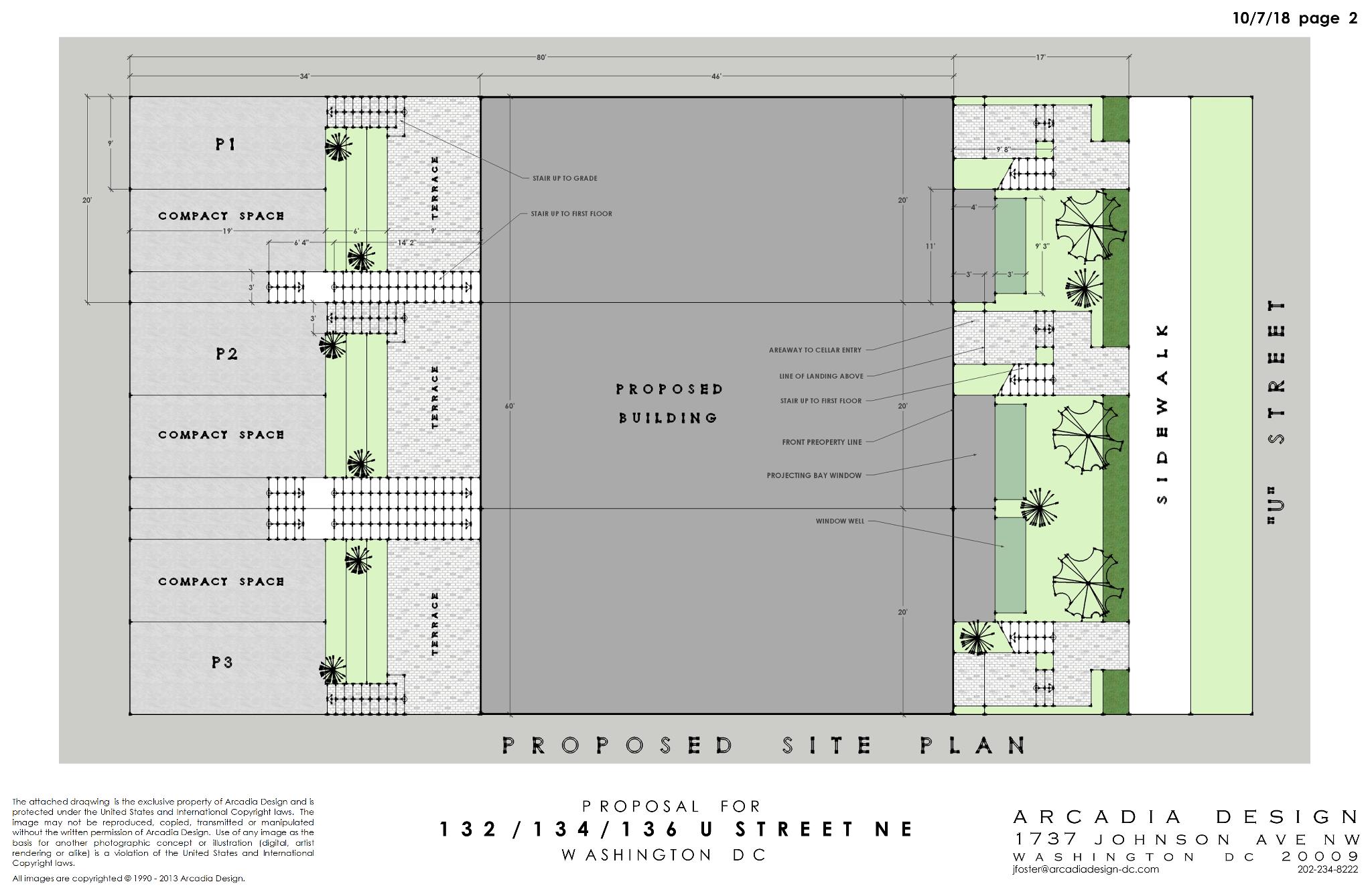 BROAD BRANCH ROAD PROPOSAL
Three steeply sloped lots adjacent to Rock Creek Park. Program is three houses on dramatically cantilvered stone foundations. A simple palette of materials including stone, glass, wood and metal.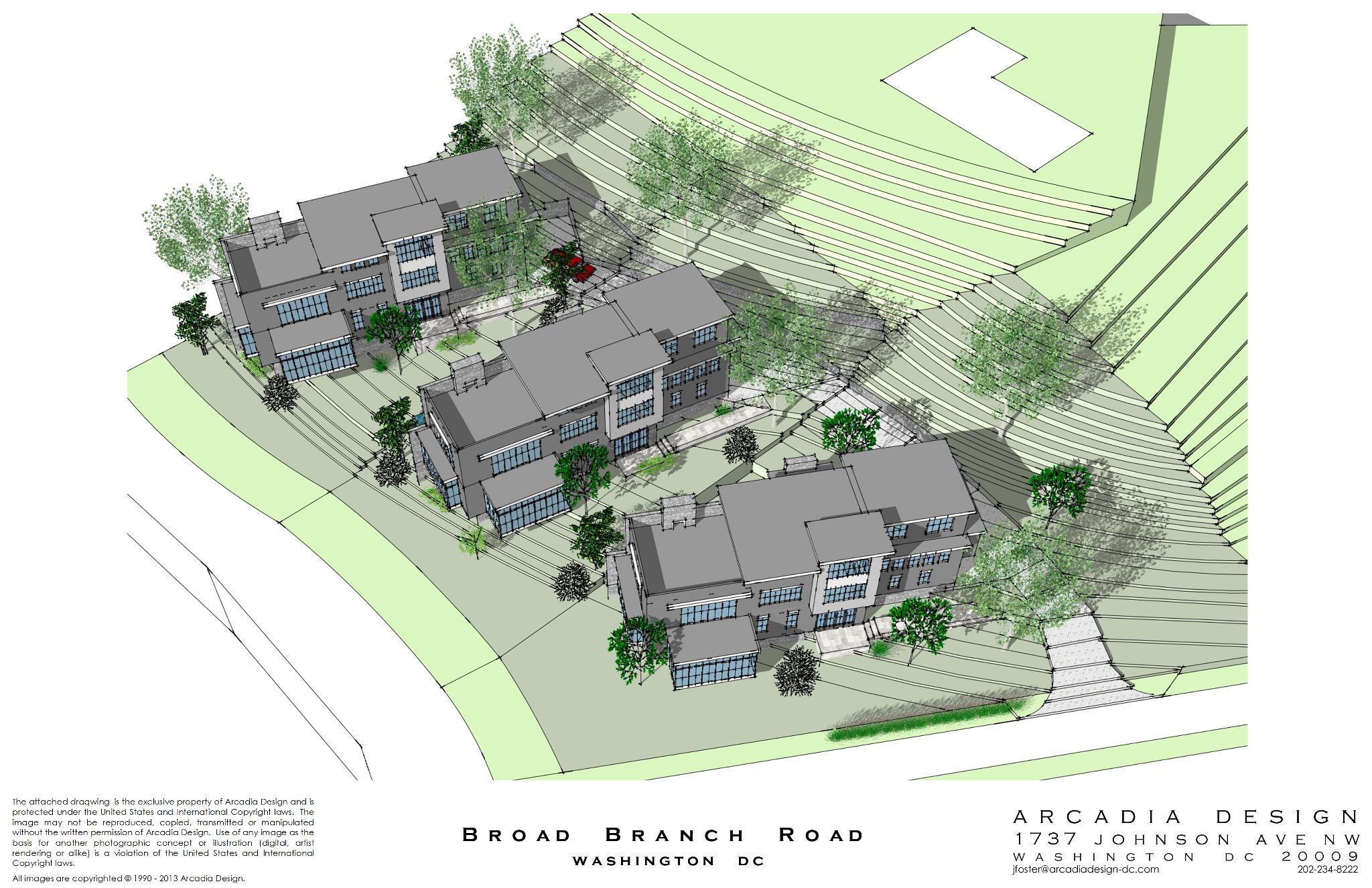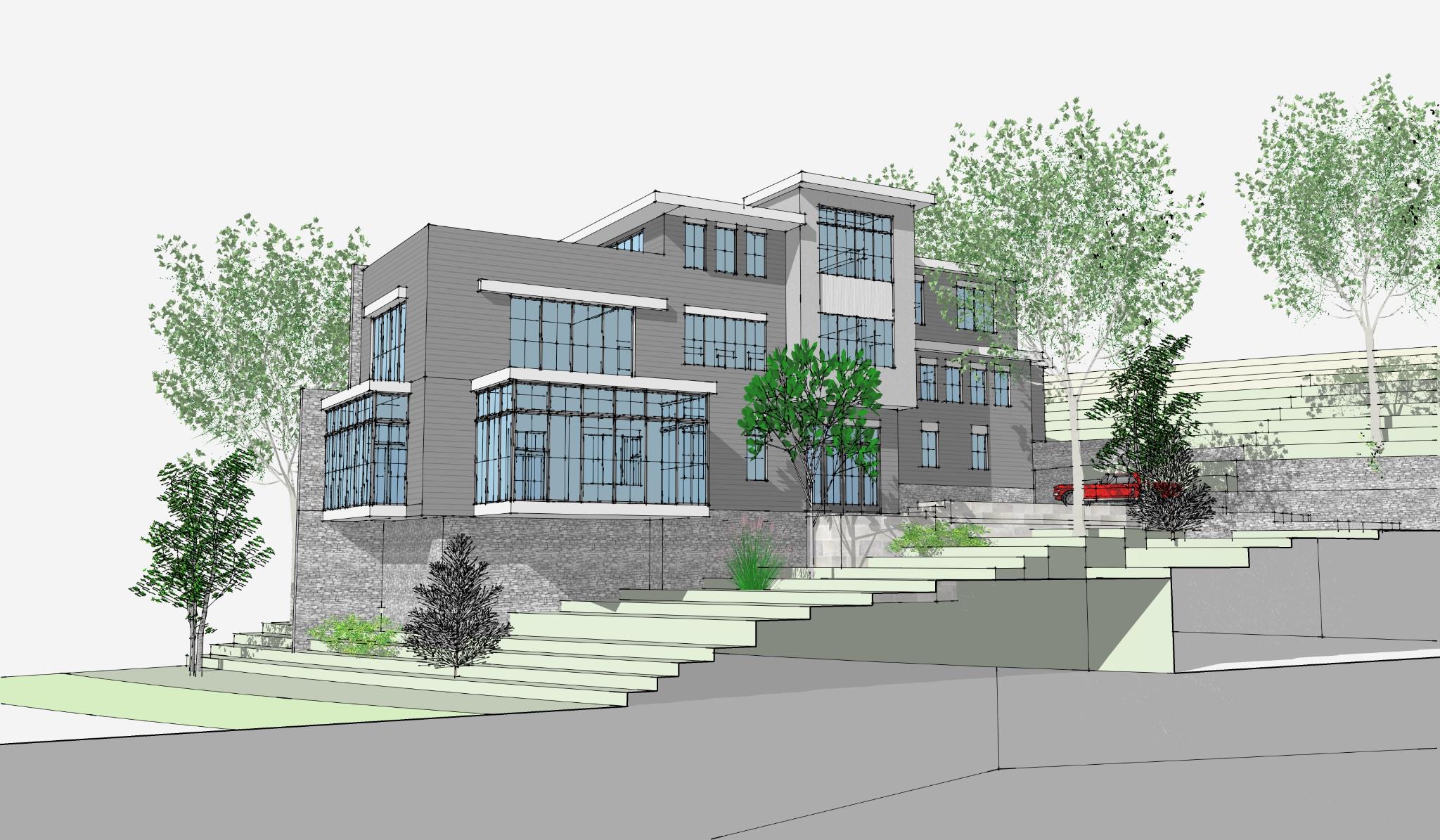 1 & 2 L o g a n C i r c l e - W a s h i n g t o n D C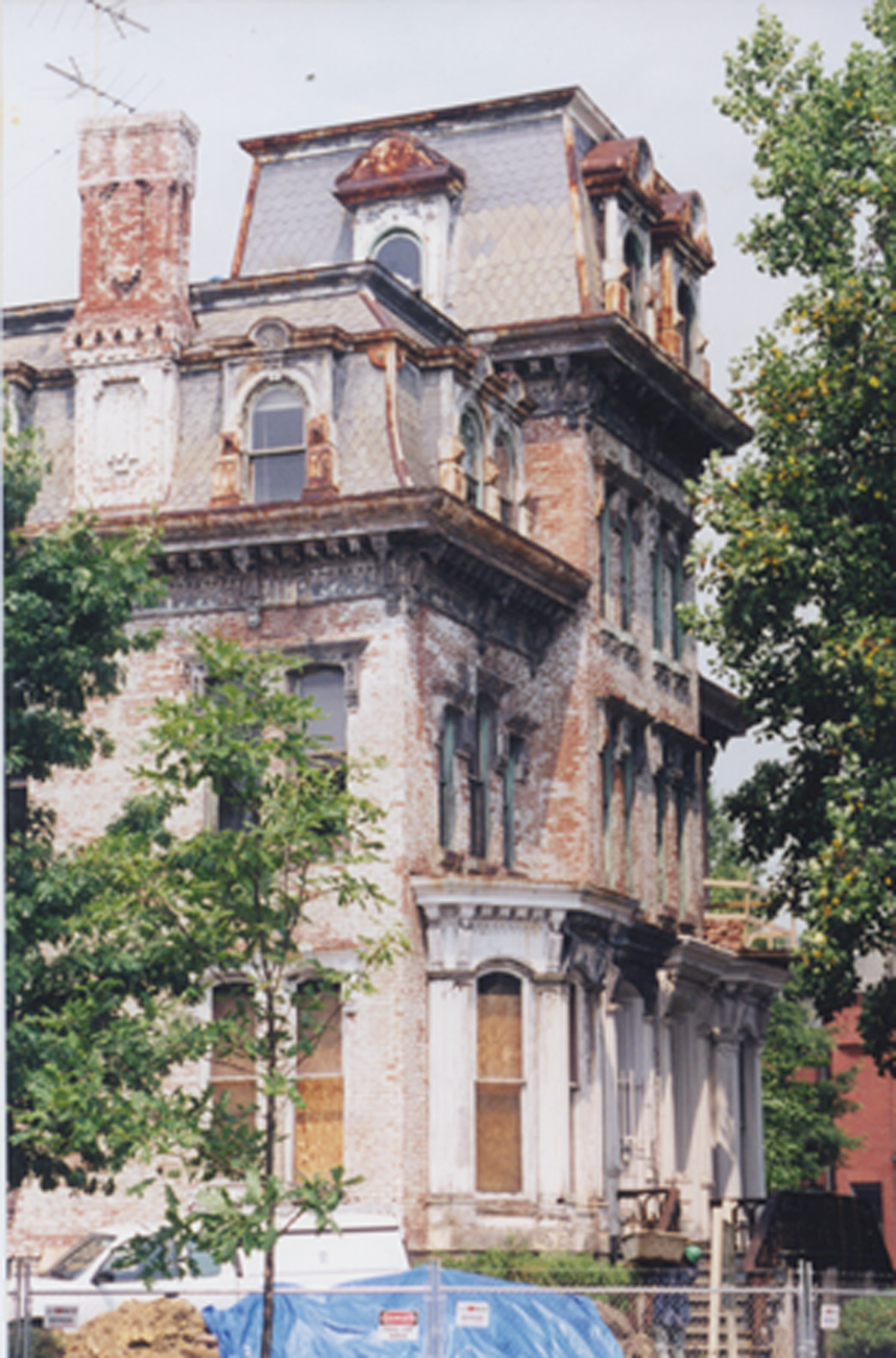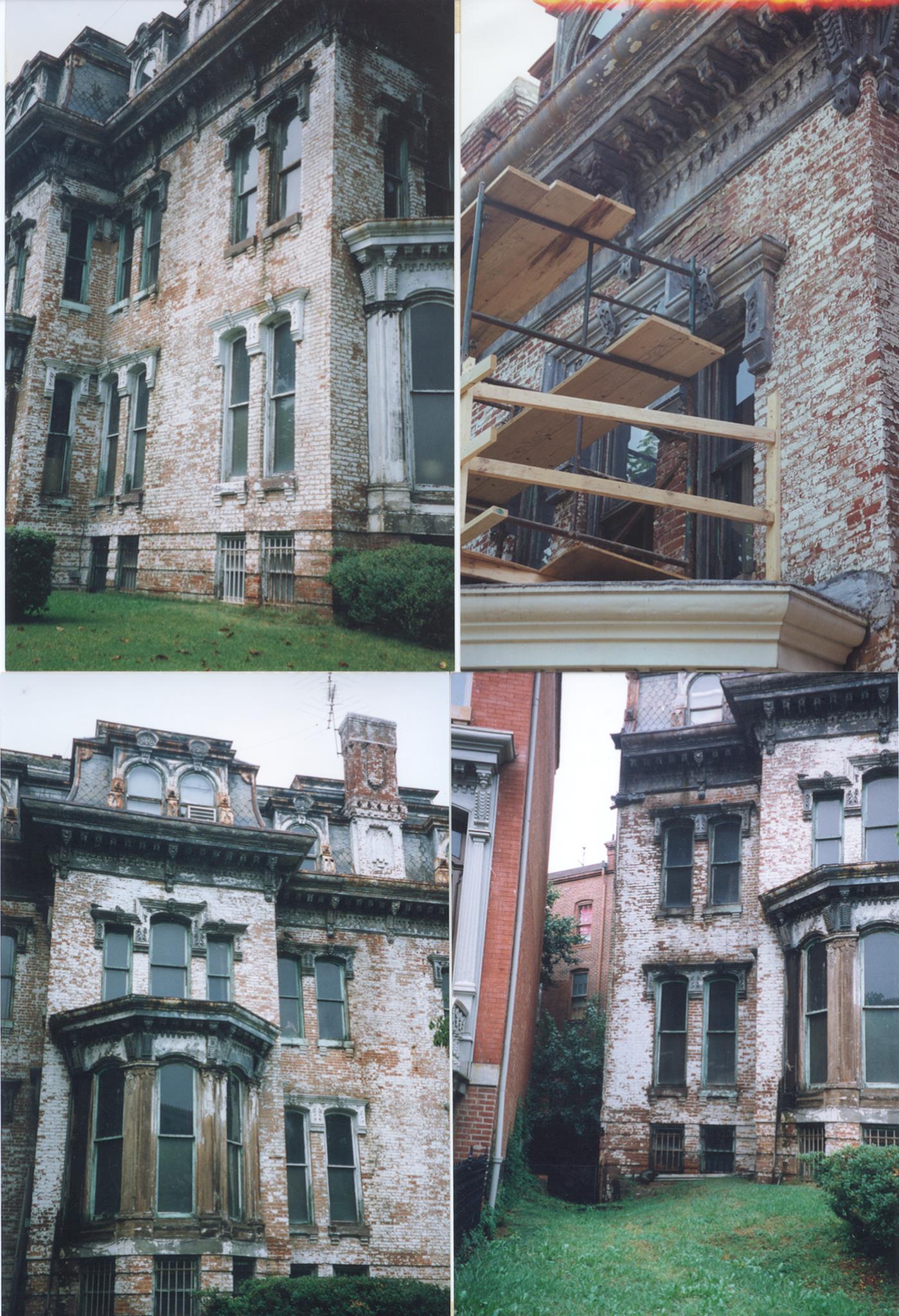 W o o d l e y P a r k P l a c e - W a s h i n g t o n D C
O l d P r e s b y t e r i a n M e e t i n g H o u s e - O l d T o w n A l e x a n d r i a
Historic American Building Survey Documentation, Commission of Fine Arts Review, AIA Award for Preservation.